Make a Plan for Break and Returning to Campus Safely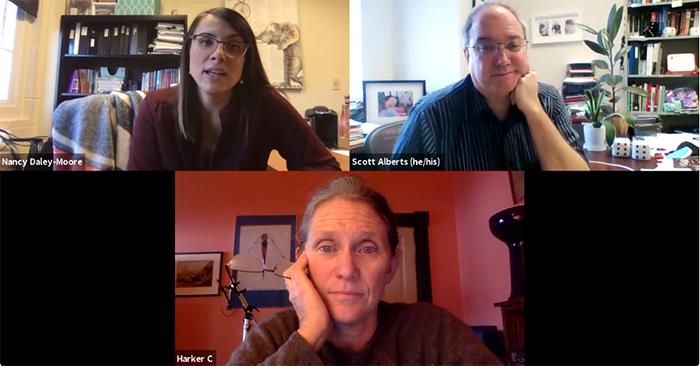 Faculty Senate COVID-19 Working Group committee members Scott Alberts and Nancy Daley-Moore and Christine Harker recently assessed the pandemic through the week of Nov. 17.
As cases have increased in the Midwest, the group reiterated the importance of having a plan during break. Masking and social distancing remain important tools for preventing spread, and large gatherings should be avoided even though break is traditionally a time for family and friends to get together.
"We wouldn't have gotten through this semester if people weren't smart about their behavioral decisions," Daley-Moore said. "We need people to continue to make good decisions because it's here next semester. It will be here."
Students and employees should review the University's
policies and protocols
before returning to campus in January. In addition to wearing a mask and maintaining social distance, they should self-quarantine for 10-14 days before returning.
A recording of the COVID-19 Working Group conversation can be found
here
.