Gallery to Host African Wax Print Exhibit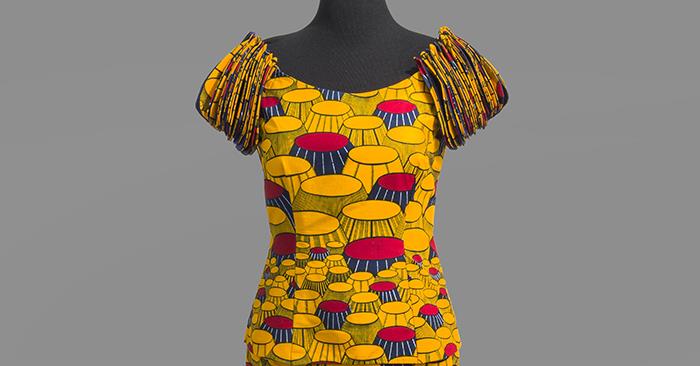 A new exhibit showcasing African wax print cloth will be on display at the University Art Gallery, Oct. 6-Nov. 13.
Through an array of wax print fabrics and dresses, "Wandering Spirit: African Wax Prints" explores the historical development and contemporary social significance of African wax print cloth. This fabric's origins lie in the global networks of European colonialism. When Dutch merchants in the 19th century created an industrial printing process to mimic Javanese batik, they found it sold well in African markets. Today African wax prints, often designed by West African artists, integrate folklore and politics into the fabric designs, and the fabric is embraced in West Africa to represent social and ethnic identity.
A curator talk on African wax print cloth, with guest Dr. Gifty Benson, will take place from 5-6 p.m. Oct. 9 via Zoom. There will also be a two-day batik workshop with the Fibers Club and Danielle Yakle, assistant professor of art, from 6-8 p.m. Oct. 22 and Oct. 29. For more information and how to register for these events visit
gallery.arttruman.com
.
Visitors to the gallery are required to wear a mask over their nose and mouth and asked to maintain six-foot social distancing. Capacity for the gallery is set at 12 visitors. Faculty who would like to bring larger classes (up to 25) may do so, but need to contact
hcook@truman.edu
to reserve the space. Visitors will be required to provide contact information in case contact tracing is necessary.