JBA Nominations Open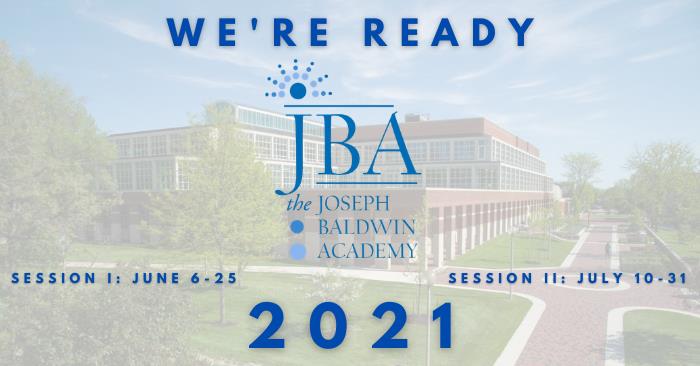 School principals and guidance counselors can now nominate distinguished students for the 2021 Joseph Baldwin Academy.
Students who will complete the 7th, 8th or 9th grade at the conclusion of the 2020-2021 academic year and who are high achievers as indicated by GPA, IQ, enrollment in gifted courses, high standardized test scores or equivalent measurement are eligible for nomination.
Students who attended the academy last year will not need to be nominated. Their 2020 application materials will be automatically forwarded.
Since its inception in 1985, JBA has grown to more than 400 students each summer, representing many states. JBA offers highly talented students a head start on their future university careers by allowing them to spend three weeks as college freshmen: they move into a residence hall, adapt to living with a roommate, eat dorm food, make new friends, attend classes and work with Truman faculty.
Each JBA student enrolls in one of 20 challenging, college-level courses offered in one of two three-week sessions (June 5-26, 2021; July 10-31, 2021). In the past these classes included courses in astronomy, chemistry, equine science, biology, criminal justice, history, debate, creative writing, theatre, ceramics, visual communication, music, literature, foreign languages, computer programming, cryptology and college algebra. All JBA courses strive to meet the interdisciplinary challenge: to bring various ways of thinking and learning together in one course, to challenge students to find how disciplines solve problems and address creativity in different ways.
The selection of the Joseph Baldwin Academy scholars involves two steps with specified deadlines:
1) Nomination-due Oct. 5, 2020
2) Application-due Nov. 20, 2020.
For more information about JBA, visit
jba.truman.edu
. Questions can be directed to 660.785.5406 or
tiacademies@truman.edu
.