Commencement Scheduled for Nov. 21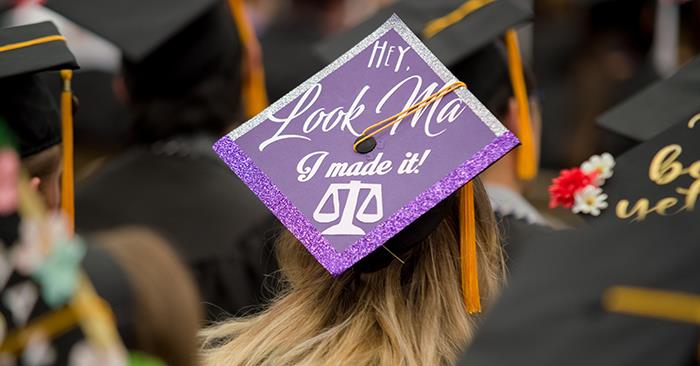 Truman will host in-person commencement ceremonies Nov. 21 for students scheduled to graduate at the conclusion of the fall semester.
Due to restrictions on large gatherings, no guests will be in attendance, only the graduates and a small delegation of University representatives on the stage. Graduates will receive a diploma cover at the event and will get the opportunity to walk across the stage while their name is read aloud. As with the Aug. 1 ceremony, the event will air live on YouTube so family and friends can watch in real time.
To safely accommodate the graduating class while social distancing, there will be two ceremonies in Pershing Arena. The first will take place at 10 a.m. for all Bachelor of Science candidates. After the venue is sanitized, a second ceremony will take place at 1:30 p.m. for all candidates receiving a master's degree or a Bachelor of Fine Arts, Bachelor of Music, Bachelor of Arts or a Bachelor of Science in Nursing.
Commencement was moved up from its originally scheduled date of Dec. 12 for the convenience of the graduates and the general safety and well-being of the entire community. Since in-person classes will conclude before Thanksgiving Break, by hosting the event early, graduating students and their families will not have to return later in the year. This also limits the number of people traveling to and from Kirksville, lessening the possibility of exposure to and spread of the coronavirus.
Graduates will receive regular emails from the Registrar's Office regarding the commencement ceremony, and details will be posted to
registrar.truman.edu
under commencement ceremony as they become available.