Learning Express Database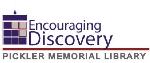 Learning Express, accessible at
http://www.learningexpresslibrary.com
, is an online, interactive testing database provided to Truman State University through the MOREnet consortium.
This resource is designed to help people prepare for tests such as the ACT, ASVAB, Civil Service, Cosmetology, EMS, Firefighter, GED, GMAT, GRE, Law Enforcement, Paramedic, PPST, Real Estate, SAT, United States Citizenship and more.
Learning Express provides test preparation materials designed for all ages along with instant scoring and customized feedback.