Appellate Court Judge to Give Commencement Address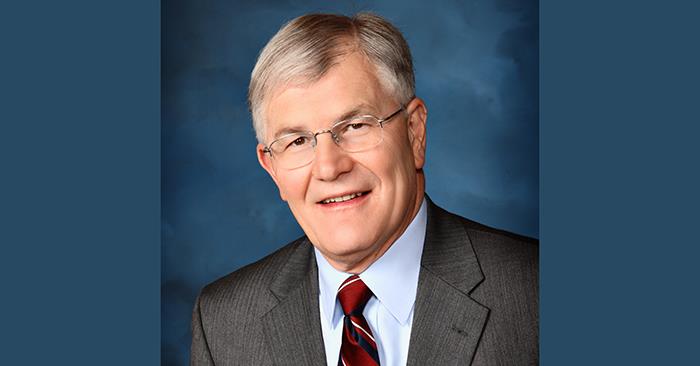 Judge Duane Benton will give the commencement address during Truman's virtual graduation ceremony at 11 a.m. Aug. 1.
Benton is a judge on the United States Court of Appeals for the Eighth Circuit, which hears appeals from the federal courts in seven Midwestern states and is subject to review only by the U.S. Supreme Court. He has the distinction of being the first and only U.S. circuit judge who is a certified public accountant.
Previously, Benton served on the Missouri Supreme Court from 1991 until 2004. In 1997, the other judges of the court elected him chief justice for a two-year term.
Born in Springfield, Benton grew up in Mountain View and Willow Springs, Missouri. He is a 1972 graduate of Northwestern University, graduating summa cum laude and Phi Beta Kappa. Benton received a law degree from Yale Law School in 1975, distinguishing himself as editor and managing editor of the Yale Law Journal. Selected as a Danforth Fellow, he completed the Senior Executives Program at Harvard University's John F. Kennedy School of Government.
A Vietnam veteran, Benton retired from the U.S. Naval Reserve at the rank of captain after 30 years of active and reserve service. He is a graduate of the Naval War College and has assumed leadership roles in the American Legion, the Veterans of Foreign Wars and the Missouri Military Advisory Commission.
From 1975 to 1979 Benton served with the U.S. Navy as a judge advocate. While in the Navy, he attended Memphis State University, earning a master's degree in business administration and accountancy.
In a decorated professional career, Benton excelled as the chief of staff to a Missouri congressman, a private attorney in Jefferson City and the 14th director of revenue in the history of Missouri. Additionally, he taught as an adjunct professor at Westminster College and at the law schools of Vanderbilt, Missouri, Brooklyn, Pepperdine and St. Louis University.
Among his many public service appointments, Benton was chair of the Multistate Tax Commission and president of the Midwestern State Association of Tax Administrators. He served on the board of the Missouri State Employees Retirement System, the Missouri Commission on Intergovernmental Cooperation, the Council for Drug Free Youth and the Jefferson City United Way. An active Rotarian, Benton has been president of two clubs, a district governor and president of Show Me Rotary multidistrict president-elect training.
Benton is a member of the Missouri Bar, the American Institute of Certified Public Accountants, the Missouri Society of Certified Public Accountants and the American Academy of Attorney-CPAs.