Football Team to Play in America's Crossroads Bowl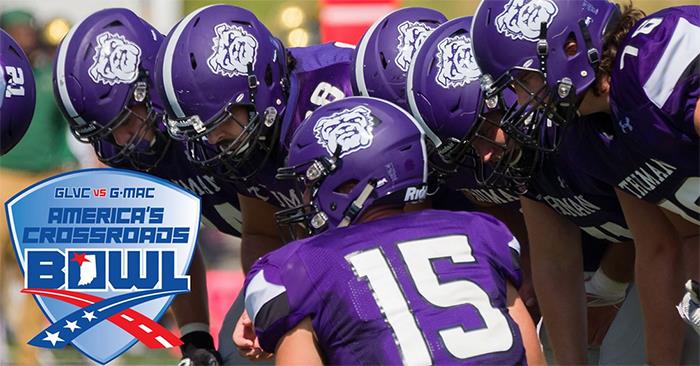 The Truman football team will represent the GLVC in the inaugural America's Crossroads Bowl, Dec. 7, at Brickyard Stadium in Hobart, Ind.
The Bulldogs will play the Ohio Dominican Panthers out of the Great Midwest Athletic Conference (GMAC). Truman finished the regular season with a record of 9-2 and was third in the GLVC with a 5-2 mark. The Panthers were 7-2 overall, 6-1 in the GMAC.
Truman has played in the postseason six times, the last being the 1994 NCAA Division II playoffs against North Dakota. The Bulldogs have four NCAA playoff appearances (1994, 1992, 1990, 1982) and two bowl appearances, the 1980 Shrine Bowl against Pittsburg (Kan.) State played in St. Joseph, Mo., and the 1961 Mineral Water Bowl against Parsons (Iowa) played in Excelsior Springs, Mo.
The America's Crossroads Bowl is one of five Division II bowl games and a joint venture between the SouthShore Convention & Visitors Bureau, the city of Hobart, the GLVC and the GMAC.
Kickoff will be at 1 p.m., and tickets should be purchased ahead of time at
Americascrossroadsbowl.com
.