Dine On-campus This Summer, or Take it "To-Go"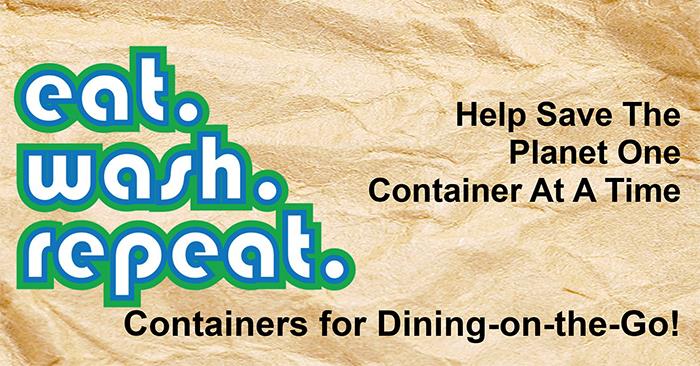 Dining services will be available in Ryle Hall through June 29.
In addition to the normal all-you-can-eat dine-in option, guests can purchase sustainable Green Box to-go containers for a one-time cost of $5. Eco-friendly cutlery also will be provided.
To-go containers can be filled with items from the dining hall offerings including the salad bar, sandwich bar, hot entrees, desserts and more. Take it to-go for a picnic, a gathering with colleagues, back to the desk or on the way home at the end of the day.
On return trips to the dining hall, used Green Boxes can be exchanged with the cashier for a clean container or for a token to be used at a later date. Because they are reusable, Green Boxes should not be defaced or personalized in any way.
Ryle Hall will be open Monday through Friday. Meals cost $5 for breakfast, $8 for lunch and $8.50 for dinner. Breakfast is served from 6:45-9 a.m., with lunch from 11:30 a.m.-1 p.m. and dinner from 4:30-5:45 p.m. Children 2 and under eat free, while kids 3-8 eat for half price.
On orientation days, Missouri Dining Hall will be open instead of Ryle Hall. Only orientation participants will eat in Ryle Hall. Orientation continues June 10, 13, 18, 21, 25 and 28.