Business Competition Sees Record Number of Entries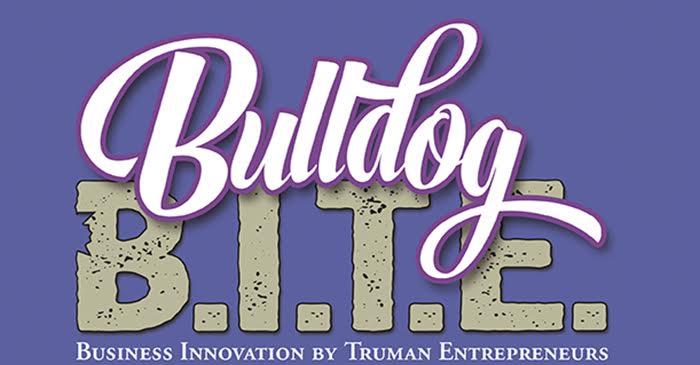 More than 40 entries were submitted for this year's Bulldog BITE pitch competition.
Bulldog B.I.T.E., which stands for Business Innovation by Truman Entrepreneurs, is an elevator pitch competition. In such a competition, a pitch outlines the concept or idea for a product, service or project in a short period of time, typically from 30 seconds to three minutes. The length of the pitch mirrors the time spent waiting for and riding an elevator in a high-rise building. The purpose of the pitch is to spur the interest of a potential investor or financial backer.
The competition was open to any student or team of students — up to three members — enrolled during the 2019 spring semester. Participants were able pitch both for-profit or not-for-profit concepts.
Students submitted their concept or idea for a product, service or project in a video pitch. First round judges then reviewed and scored the video submissions and the top six scoring entries were advanced to the finals. Finalists include: Danny Alter, Allee Bernier, William Fries, Joseph Lomo-Mainoo, Mackenzie Matthews and Kailey Micek.
The finals will take place at 4 p.m. April 12 in the Student Union Building Alumni Room. After the presentation, finalists will answer questions from the judges. The Q&A will be limited to four minutes.
The top-scoring pitch will receive a $3,000 prize, while second and third will receive $2,000 and $1,000 respectively. Pitch participants, judges, alumni and audience members are invited to attend a networking reception following the competition.
The Bulldog B.I.T.E. is sponsored by
Villhard Growth Partners
and is coordinated on campus by the Office of Advancement and the Career Center.