Hughes Named Vice President for University Advancement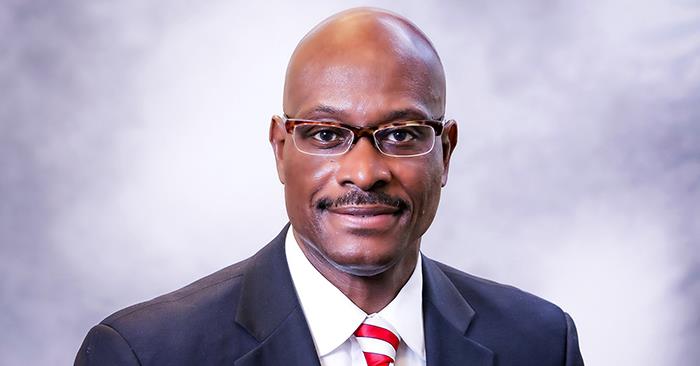 Dr. Ernie Troy Hughes will become Truman State University's new vice president for university advancement, effective Aug. 13.
"As our extraordinary institution pursues our future with all the passion and power the past 150 years has integrated into our being, I am delighted Dr. Hughes will be at the helm of Advancement and a member of our senior leadership team," said President Sue Thomas. "He is an outstanding advancement professional who has an impressive skill set and over 20 years of experience in higher education. His expertise, experience, innovation and commitment to community will enable us to reach even greater heights."
Hughes, who was selected after a national search, comes to Truman after serving as principal of E. Hughes and Associates LLC, a management consultation firm located in Marietta, Ga., which provides a range of services to help clients understand the cultural underpinnings of philanthropy and the psychology of donors.
"Truman State University is an outstanding institution and a wonderful place to foster lasting relationships," Hughes said. "I am excited to build upon the very fine work of the entire Advancement team to support Truman's vision and aspirations for the strongest alumni engagement and philanthropic support of the University."
Hughes' extensive higher education experience began at the Southern University System in Baton Rouge, La., where he first served as a community development specialist, then in the roles of associate vice chancellor for advancement, special assistant to the president and executive director of the system foundation and finally as the vice president for advancement and executive director of the system. During his time with Southern, he raised more than $7 million in his role as community development specialist and increased giving by 34 percent while serving as the vice president for advancement. Hughes successfully led fundraising efforts for Morehouse School of Medicine where he increased overall giving from $3.1 million to $13.4 million and alumni giving from 9 percent to 18 percent. At Winona State University, he increased the percent of alumni giving by 25 percent in just six months.
Hughes has a Ph.D. in human resource development from Louisiana State University. He earned his bachelor's degree in finance and logistics, as well as his Master of Business Administration, from Mississippi State University. He participated in the Vanderbilt University Higher Education Management Institute, Lilly Family School of Philanthropy and the Thurgood Marshall College Fund Leadership Institute.
Hughes' long list of honors and awards include being selected for the Top 40 Under 40 in Baton Rouge (Baton Rouge Business Report); Who's Who Among Executives and Professionals; Cambridge Who's Who Among Executives, Professionals and Entrepreneurs and Man of the Year (2009 & 2013); and 100 Black Men of Metro Baton Rouge.
Active in his community, Hughes has served on numerous boards and committees. He is a member of the Atlanta West End Rotary Club and the Council for the Advancement and Support of Education
Hughes will oversee the University's fundraising efforts, as well as alumni relations, public relations and publications.
He and his wife, Deadra have three children.