Truman Delegation to Discuss WWI Posters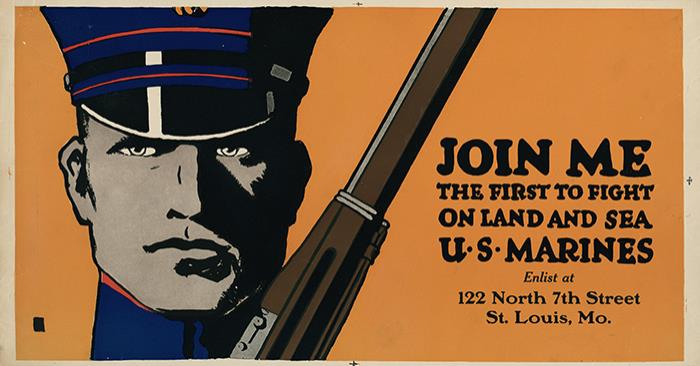 A trio from the University will participate in the Secretary of State's Thursday Evening Speaker Series in Jefferson City.
Amanda Langendoerfer, associate dean of libraries for special collections and museums, along with Jason McDonald, assistant professor of history, and Heidi Cook, University Art Gallery director will present "Join, Save, Buy: U.S. World War I Posters on the Home Front."
Upon entering World War I in 1917, the U.S. government and its civilian agencies produced roughly 3,000 different wartime posters. These artistic renderings depicted the ideals of patriotism, beauty, adventure and protection, and strongly contributed to the successful mobilization of citizens.
The program will provide an opportunity to view samples from one of the U.S. government's major historical marketing endeavors and to recognize the impact of the Great War on American citizens, both home and abroad.
The presentation will take place at 7 p.m. July 12 in the Interpretive Center of the James C. Kirkpatrick State Information Center. Located at 600 West Main Street in Jefferson City, The State Archives is the official repository for state documents of permanent historic value.
All programs at the archives are free and open to the public, with seating available on a first-come, first-served basis. For more information on this and other programming at the archives, contact Tracy Wegman at 573.526.5296 or
tracy.wegman@sos.mo.gov
.
To view digital versions of the World War I posters in Truman's collection,
click here
.