Thomas Selected as 17th President of Truman
Dr. Susan L. Thomas has been selected to serve as the 17th president of Truman State University, effective March 1.
After a unanimous vote, the University Board of Governors extended, and Thomas accepted, the invitation to serve as the next president. The announcement was made Feb. 10 by Mike LaBeth, chair of the Board.
"Dr. Thomas possesses the qualifications, characteristics and values we were seeking in our next president," LaBeth said. "Her qualifications, experience and interviews placed her as the top candidate in a group of outstanding and highly qualified applicants. She is a strong strategic leader, cares deeply about our students and the welfare of the institution, and she will do everything in her power to forward the mission and promise of a public liberal arts and sciences university in the 21st century. In addition, she is the best candidate to manage the changes and evolution needed as Truman seeks to provide a world-class liberal arts and sciences education in a way that is relevant and that will evolve and change as needed in the future. She is an exceptional administrator and is well-positioned to meet the challenges, including the fiscal challenges, Truman will face over the next several years."
Thomas has served as interim president of Truman since July 1, 2016. Prior to becoming interim president, she served as Truman's executive vice president for academic affairs and provost since July 2014.
Before arriving at Truman, Thomas spent seven years as the associate provost for academic planning and program development at Southern Illinois University Edwardsville. She began her career at Edwardsville in 1991 as an assistant professor of psychology. She was promoted to the rank of associate professor in 1999, and became the assistant provost for planning in 2005. In 2006, she was promoted to the rank of professor. Prior to arriving at Edwardsville, Thomas served as an assistant professor of psychology at Central College in Iowa.
Thomas received her Ph.D. and Master of Arts degree in social psychology, as well as her M.B.A. in administrative management, from the University of Missouri–Columbia, and a Bachelor of Arts degree in psychology from Allegheny College in Meadville, Pa. Her recent teaching and scholarly interests include mentor effectiveness, psychological grit and underrepresented students in STEM.
"Truman is an extraordinary institution, and I am humbled, honored and energized by the faith the Board of Governors has in me," Thomas said. "Truman deserves nothing less than the most dedicated, informed, visionary and inclusive president to lead it in achieving its vision, and I will give it my all to be that president. The University has been actively engaged in vital work to ensure we are a leader in providing a relevant and impactful liberal arts and sciences education now and into the future. I am thrilled to have the honor of working with a campus of bright and talented individuals who are committed to achieving our University's promise and reach even greater heights than ever before imagined."
Thomas and her husband, Dr. Michael Oliveri, a clinical neuropsychologist, have one son, Sam, and one daughter, Annie.
In June 2016, the Board initiated an extensive nationwide search following the resignation of then-President Troy D. Paino. Thomas was asked to assume the role of interim president. A presidential search committee – co-chaired by Dr. Cheryl J. Cozette, vice chair of the Board, and Dr. Debra Kerby, dean of the School of Business, assisted by the external search firm of R. William Funk & Associates – identified a pool of semi-finalists who were interviewed by the committee in mid-January. The committee narrowed the semi-finalist pool to a group of finalists who were interviewed by the stakeholder advisory committee, a group of individuals appointed by the Board and representing all constituent groups of faculty, staff, students, alumni and the Kirksville community at large. Finalists were also interviewed by the Board of Governors in the finalist vetting process.
"The confidential process, using the stakeholder advisory committee to provide feedback regarding the candidates, resulted in a search that included a large group of highly qualified applicants from across the country," said LaBeth. "Nearly two-thirds of the candidates in the semi-finalist pool expressed to the search consultant that they would not have entered the search had it been the traditional process."
Additional information on the presidential search process can be found on the presidential search website located at
truman.edu/presidential-search
.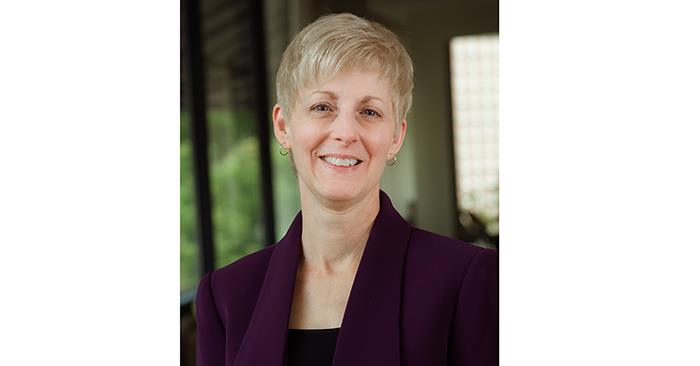 Dr. Susan L. Thomas