Homecoming Honorees Announced
Several Truman alumni will be recognized at the Bulldog Forever Celebration Banquet at 6 p.m. Oct. 21 in the Student Union Building Georgian Room as part of Homecoming 2016.
Alumni of the Year
Dan Shepherd ('79) & Jan Shepherd ('76)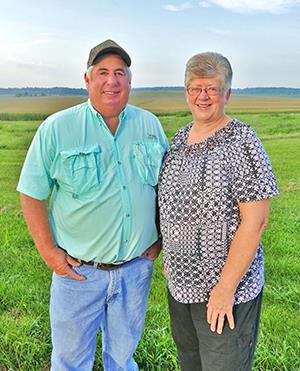 Originally from the Moberly, Mo., area, Dan is a 1979 Truman graduate with a Bachelor of Science degree in agriculture. While at Truman, Dan was involved in the Alpha Gamma Rho Fraternity and worked a full-time job while carrying a heavy class load during his last two years at Truman.
Hailing from Bevier, Mo., Jan is a 1976 graduate with a one-year clerical certificate in business and accountancy.
Together, they own and operate Shepherd Farms, a 4,000-acre farm, located in central Missouri near Clifton Hill. The main focus of Shepherd Farms is the pecan enterprise. With the largest northern pecan orchard in the country, their farm is home to more than 300 acres of pecan trees. In 1990 they opened a store to sell their products and in 1996 started an online store. Featured products include their pecans, along with candies, jams and jellies, all sold at their store in Clifton Hill and online.
Dan and Jan were introduced by a mutual friend and went on their first blind date. Truman has remained near and dear to their hearts after 32 years of marriage. In 2015, through their estate, they established two scholarships: the Dan and Jan Shepherd International Student Scholarship to offer resources to international students, and the Dan and Jan Shepherd Scholarship for U.S. students.
The Shepherds regularly participate in exchange programs through their Rotary Club. They have hosted 12 youths from nine countries. The international high school students stay for four months and then move to another Rotary family. The Dan and Jan Shepherd International Student Scholarship will offer resources exclusively to international students, since the Shepherds are well aware of the struggles those students can face.
"Many of them would have liked to attend college in the U.S., but the money was just not available," Dan said. "With this scholarship, we might be able to help some really talented kids experience life in the U.S., and also add to the understanding of the local students that it is a big world."
Distinguished Service Award
Angela (Leone) Patterson ('72, '73)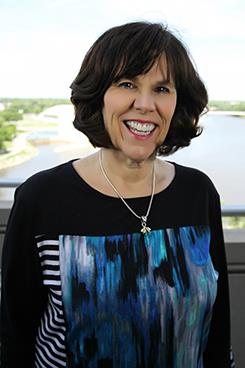 Angela "Ann" (Leone) Patterson is the director of operations for the Patterson Legal Group in Wichita, Kan. She received a Bachelor of Science degree from Truman in 1972 and a master's degree in 1973. As a student, Ann was active with Cardinal Key, Echo Yearbook, Sigma Sigma Sigma, Student Senate and the Student Union Board. Ann has hosted several Student Send-off events in Wichita to help welcome new Truman students from the area.
Ann serves as the programs and awards committee chair on the Alumni Board of Directors; she is involved with Sigma Sigma Sigma alumni and assisted in organizing the sorority's 2011, 2012, 2014 and 2016 reunions. She works with the Wichita Habitat for Humanity and has served as an executive officer for 10 years including serving as president, as well as a member of the fundraising committee. In 2012, Ann received the Habitat for Humanity Affiliate Leadership Award. The Patterson family established the Leone-Patterson Scholarship in 2015 to be utilized by the Office of Admissions as a recruitment scholarship to encourage students to attend Truman.
Ann Patterson resides in Wichita with her husband, Gary. They have two children, Megan and Tyler ('06), and two grandchildren.
Distinguished Service Award
Colleen Ritchie ('84)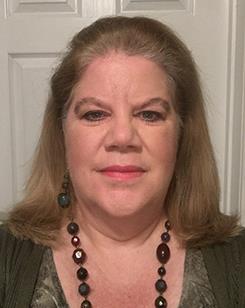 Colleen Ritchie, of Brentwood, Mo., is a senior IT program manager for Reinsurance Group of America (RGA) at the company's headquarters in Chesterfield, Mo. She has 30 years of finance, information technology and consulting experience. Over the course of her career, Colleen has delivered technological solutions to improve and enhance business processes for Anheuser-Busch, Solae, Monsanto, Express Scripts, Century Link, Bunge North America, Forest Pharmaceuticals, Mallinckrodt, KPMG and Daugherty Business Solutions. Colleen has been with RGA for the last six years, where in conjunction with her role as an IT leader, she has also served as a career mentor for the past three years.
Colleen has been actively engaged philanthropically at Truman, as she established the Joseph Baldwin Academy Opportunities Scholarship in 2004 to enable students to attend the JBA program every summer. She provided funding and initiative to launch a five-year matching gift commitment focused on harnessing the generous civic spirit of Truman students by encouraging them to channel that giving attitude toward Truman as new alumni by leaving a legacy of support for those yet to come.
Outside of Truman, Colleen gives back to the St. Louis community through her commitments to the St. Louis Komen Race for the Cure, American Heart Association, iTN St. Charles and Autism Speaks. In her spare time, she enjoys cheering on the St. Louis Cardinals, St. Louis Blues, traveling, reading and, most importantly, spending quality time in the company of family and friends, many of whom are Truman alumni.
Colleen graduated from Truman in 1984 with a Bachelor of Science degree in accounting and was an active member of Delta Sigma Pi. She recently served six years on the Truman State University Foundation Board of Directors.
Young Alumnus of the Year:
Justis Tuia ('07)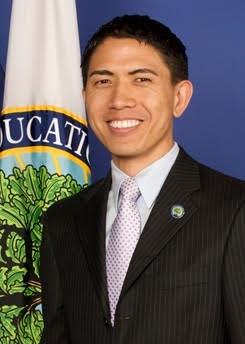 Justis Tuia is a 2007 graduate, earning a Bachelor of Arts degree in political science. He is employed by the U.S. Department of Education (ED) and serves as president of LGBT and Allied Employees at ED, the Principal Representative for ED's Asian-American Pacific Islander Connections, a member of the ED's Diversity & Inclusion Council, a member of Truman State University Alumni Board of Directors, a member of the Joseph Priestly District Board of the Unitarian Universalist Association and a member of the International Board of Directors of Affirmation.
While at Truman, Tuia was a Pershing Scholar. He was involved in Omicron Delta Kappa national leadership honor society; Pi Sigma Alpha national political science honor society; the Phi Beta Kappa Society; the Honor Society of Phi Kappa Phi; Student Ambassadors; Society for Sino-American Studies; International Club; and Phi Sigma Pi national honor fraternity. After graduating from Truman in 2007, Tuia went on to receive a Master of Arts degree in international and intercultural communications (formerly known as international communication) from American University's School of International Service, graduating summa cum laude and was involved in Golden Key International Honour Society. He is a former diversity fellow of the Washington Center, International Scholar Laureate, past MLK Drum Major for Service Award recipient and a Presidential Management Fellow.
Tuia resides in Chevy Chase, Md. He is actively involved in the Mid-Atlantic Alumni Chapter, currently serving as the chapter treasurer and the representative to the National Alumni Board. Tuia previously served on the Bright Minds Bright Futures Mid-Atlantic regional campaign committee and currently serves on the Pursue the Future Mid-Atlantic regional campaign committee. He is a member of the Truman State University Kirk Society and the Joseph Baldwin Society.
Bulldog Forever Volunteers of the Year:
Marsha (James) Redmon ('79), NEMO Alumni Chapter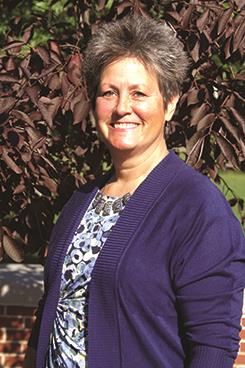 A native of Knox County, Mo., Marsha (James) Redmon graduated with a Bachelor of Science in Education degree in May of 1979. She began working for Dean Rosebery, department chair for the Science Division, in December 1978 and has dedicated her career to the School of Science and Mathematics, working with Jack Magruder, Maria Di Stefano, Michael Nelson, Scott Ellis and numerous other faculty and staff.

Following the reorganization of the schools within Truman, Marsha moved to the departments of agricultural science, chemistry and physics; she has spent five years managing their Office of Student Research. During her time at Truman, she has also served on several University committees.

Truman has been a tradition for Marsha and her family. Her husband, Chris, earned a Bachelor of Science degree in history in 1989; daughter Elizabeth (Redmon) Altepeter graduated in 2004 with a Bachelor of Arts degree in English; daughter Kathleen (Redmon) Nuebling earned a Bachelor of Music degree in 2008; and son Thomas Redmon earned two degrees — a Bachelor of Arts degree in history in 2012 and a Master of Arts Education degree in history in 2013.

Marsha has been actively involved with the Northeast Missouri Alumni Chapter for many years, serving as social chair, planning and organizing dozens of events. In 2011, the Northeast Missouri Alumni Chapter recognized her for her service and dedication with their Chapter Bulldog Forever Award.



Christopher Wiedmeyer ('96), Kansas City Alumni Chapter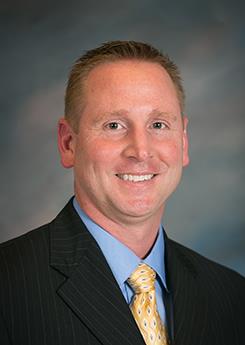 Christopher Wiedmeyer ('96) began his career after graduation by working as an admission counselor at Truman for several years in northwest Missouri, Iowa and Nebraska. He moved to Kansas City in 2001 to work for a company in their hiring and retention department. He moved back into the educational advisement role as one of the founding counselors for the University of Phoenix Campus in Kansas City, which led to his position as a corporate trainer at Community America Credit Union. For the past 13 years, he has worked in the financial services industry for credit unions as a trainer, currently as a client development manager for Allied Solutions, a provider of financial services and support for credit unions.

In September 2014, Chris married to Marcia Dennette, and together they are raising Dennette's son, Dominic. Both are active runners and are currently training for their next sprint triathlon. Recent travels have taken them to Portugal, Hawaii, Tahiti, Italy and Portugal. A goal of Chris' is to set foot on every continent. Their upcoming trip to Brazil in November will "check off" South America.

Chris was a member of the committee that first organized and initiated the Kansas City Golf FORE Scholarship Tournament — which funded Truman's Kansas City Alumni Chapter Scholarship for selected area students to receive additional assistance in paying for school at Truman. This past July, the Kansas City Alumni Chapter completed their 16th annual tournament and awarded two scholarships to first-year students from the Kansas City area.

While attending Truman, Chris was involved in Centennial Hall Government, Lambda Chi Alpha and CAL (Campus Activity Leader) for freshmen move-in. He also was a member of the Truman tennis team and served as a Joseph Baldwin Academy counselor. Chris has been a Kansas City Alumni Chapter member for 16 years.

Homecoming Parade Grand Marshal
Clifton "Dickie" Ray ('69, '76)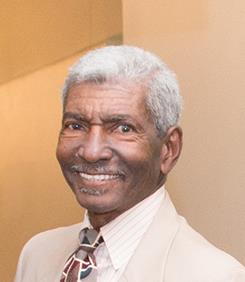 Clifton Ray grew up in a difficult time in the inner city of St. Louis. He loved sports and played both basketball and football at Beaumont High School. He earned All-State honors as quarterback and his high school coach contacted coach Red Wade at Northeast Missouri State Teachers College (now Truman). Clifton knew Fred Lyles, a high school friend and teammate, and Fred encouraged him to join him in Kirksville for college and football. He enrolled and played football from 1962-65 as a defensive cornerback, offensive wingback and weak side end. He lettered all four years and performed in every varsity game. In 1965, the MIAA named an All-Conference defensive team for the first time and he was a unanimous selection.
Clifton wanted to play professional football, and he was offered a chance to play with the semi-pro Chicago Owls team in the Continental League. He would play football in the winter and return to Kirksville to take classes. In 1969, he left football and returned to Kirksville as a full-time student and completed his Bachelor of Science in Education degree. He immediately got a teaching position as an elementary PE teacher at four St. Louis schools. In 1970, he was hired at Soldan High School as a PE teacher and assistant football coach and remained in that position for eight years. He went on to teach and coach football and basketball at several other St. Louis schools. During this time, Clifton attended classes in Kirksville during the summers and earned his master's degree in administration in 1976. Clifton was inducted into the Truman Athletic Hall of Fame in 1994 and was named to the Truman All-Century Football team in 2000.
In 1994, he moved into administration at Vashon High School while coaching basketball at Metro, a magnet school. Clifton held administrative positions at King, Gateway Tech and Sumner schools, retiring in 2007. He and his wife, Brenda, have a blended family with seven children. They are grandparents to 24 and great-grandparents to 23.
2016 Athletics Hall of Fame
Roy Neff – Baseball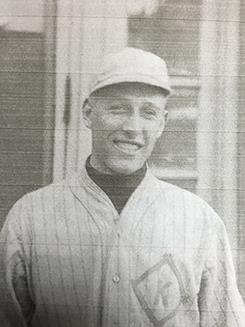 In celebration of 100 years since 1916 state champion Bulldog baseball team, pitcher Roy Neff will join his battery mate, catcher Leo Petree, in the Truman Athletics Hall of Fame. Neff was a star pitcher for the Bulldogs at the turn of the century and averaged nearly 12 to 15 strikeouts per game. In six games in 1914, Neff fanned 101 hitters (16.6 per game) and allowed only 11 base hits.
He was captain of the 1915 Bulldog squad and hit better than .500 during that campaign.
The signature year for the team was in 1916. Head coach H.L. "Curly" McWilliams' squad hosted Missouri Wesleyan College for the state championship game in May. Wesleyan jumped out to an early lead but following the substitution of Neff to the mound for the final three innings, the Bulldogs rallied for the 5-4 victory.
Neff was awarded the first letter blanket in school history. Following his time in Kirksville, Neff taught at Hannibal Senior High School for one year before serving in the United States Army during World War I.
He returned from the war and was in education for the next 10 years with stops in McGregor and Luana, Iowa. Neff returned to the family farm in Shelbina, Mo., in 1929. He was awarded a plaque from the Shelby County Historical Society for his "outstanding contribution and tireless effort in preserving the history of the county" and was a charter member of the Shelby County Historical Society. He passed away in 1980 at the age of 86.
Quinn Ross – Men's Soccer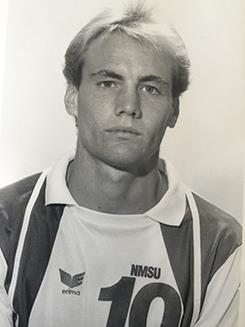 Ross was the second All-American for the Truman men's soccer program and earned the award in both 1988 and 1989. He was a three-time first team All-MIAA member. He broke or tied 12 school records in his career and currently ranks tied for second in goals scored (35), fifth in assists (26), third in points (96) and fifth in shots (198).
Truman won at least 11 games in each of Ross's four seasons with the team under the direction of head coach Dave Poggi. Ross was named the squad's "Rookie of the Year" in 1986 after registering six goals and eight assists for 20 points. He was the co-most valuable player as a sophomore with defender and Hall of Fame member Bob Atherton in 1987. The Bulldogs peaked at number 10 in Division II during the 1989 season and finished that year with a 13-6-1 overall record.
Ross was the first Bulldog soccer player to play professionally as he was signed out of a special tryout by the Portland Timbers of the then Western Soccer Outdoor League.
Brad Boyer/Hank Janssen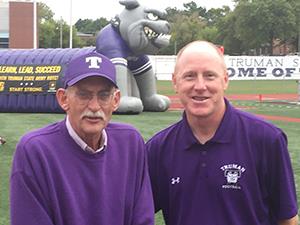 Hank Janssen and Brad Boyer
Brad Boyer and Hank Janssen has been a fixture for Bulldog fans for over two decades. The duo has been broadcasting Truman Football and Basketball games through the facilities of "Superstation" KRES 104.7 FM radio since the 1995 campaign.
Boyer, a native of Memphis, Mo., is currently the operations manager for KRES, KWIX, KTCM and KIRK for the Alpha Media USA group. He and his stations have been known as North Missouri's Sports Leader with their thorough coverage of not only the Truman Bulldogs but all high school sports within the listening area. He has earned many awards for his broadcasts from the Missouri Broadcasters Association and was inducted into the Missouri Basketball Coaches Association Hall of Fame in 2015.
"Mr. Bulldog" Hank Janssen has been associated with teams at Truman since the mid-1970s. Janssen attended Truman and showed an immediate passion for Bulldog athletics. He served as sports editor for the Index then was the sports editor for the Kirksville Daily Express. Janssen began working with hall of famer Bob Carlson on Truman football and basketball broadcasts in the 1980s. He continued covering Truman when games moved from KIRX to KTUF then transitioned over to KRES with Boyer in 1995. In addition, Janssen has given countless hours in support of the Kirksville Baseball Softball Association.
Pete Kendall – Tennis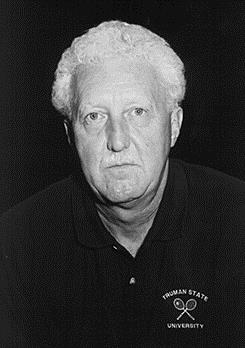 Pete Kendall served as tennis coach for Truman for 20 years. His teams won a combine 476 dual matches, two MIAA titles and made 13 NCAA tournament appearances.
Kendall arrived on campus in 1992 following a four-year stint as head coach at Methodist University in North Carolina. He guided the Bulldog women to MIAA titles in 1995 and 1998. He was named the MIAA Women's Coach of the Year following both seasons and had five winners of the MIAA Sportsmanship Award. On the men's side, Kendall's teams qualified for nationals in 1997 and again from 2004 through 2008. He had six players garner the conference Sportsmanship Award and had individual conference champions before the format was changed to a team tournament.
In addition to the on-court accolades, Kendall's student-athletes earned multiple national and conference academic awards. He had four College Sports Information Directors of America Academic All-Americans and eight players earn Academic All-District distinctions.
Kendall retired from coaching following the 2012 season and moved with his wife Lynn to Arizona.
More detailed biographies for the 2016 Homecoming honorees can be accessed below.
Alumni of the Year:
Dan Shepherd ('79) & Jan Shepherd ('76)
Distinguished Service Awards:
Ann Patterson ('72, '73), Colleen Ritchie ('84)
Young Alumni of the Year:
Justis Tuia ('07)
Bulldog Forever Volunteer of the Year:
Marsha (James) Redmon ('79), Christopher Weidmeyer ('96)
Homecoming Parade Grand Marshal:
Clifton "Dickie" Ray ('69, '76)
Athletics Hall of Fame 2016 Inductees:
Roy Neff, Quin Ross, Brad Boyer/Hank Jenssen, Pete Kendall
The award for the Alumni Chapter of the Year will be announced at the banquet.
More information on each of these awards, past recipients and how to nominate someone can be
found here
, or contact
bulldogforever2@truman.edu
. To purchase banquet tickets, visit the
online Alumni Store
.