Lyceum Series Kicks Off with Preservation Hall Jazz Band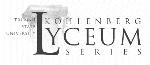 presents the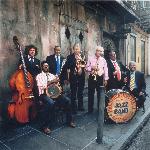 Preservation Hall Jazz Band
7:30 p.m.
Oct. 3
Baldwin Auditorium

A limited number of tickets are available for students, faculty and staff. Seating is general admission. Admission is free for all students faculty and staff with their University ID. Tickets for faculty and staff are available in the Center for Student Involvement, and students may pick their tickets up in the Student Activities Board office located in the Student Union Building Governors Room.

The University requests that all patrons be seated five minutes prior to the performance. The University reserves the right to fill all seats, reserved and general admission, five minutes before the time of performance stated on the ticket.

Contact the Public Relations Office at 785.4016 for more information.