Ware Memorial Scholarship Established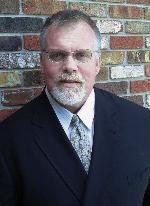 John Ware
A scholarship to memorialize former football coach John Ware has been created at Truman State University.
The John Ware Memorial Scholarship will be awarded annually to a football player who has the highest grade point average from the previous year, earned at least two letters and has an unwavering commitment to Bulldog football.
The scholarship fund has been opened with memorial gifts and a personal gift from Melissa Ware, formerly the sports information director at Truman. Melissa Ware has also provided a planned gift to benefit the scholarship fund and football program through her recent enrollment in the Joseph Baldwin Society, a gift society that recognizes alumni and friends who have confirmed an estate gift.
A campaign to seek additional gifts is being headed by Truman's Office of Advancement and the Athletic Department. The fund will become endowed when the permanent assets reach $10,000, the minimum amount necessary to endow the scholarship.
John Ware passed away on September 27, 2005 at the age of 46. Coach Ware served 19 seasons (1985-2003) on the football coaching staff at Truman, including nine seasons as head coach before moving on to lead the football program at Missouri Southern. Coach Ware ranks as the third on the Truman victory chart with 54 wins as a head coach and compiled winning seasons in seven of nine years.