Cicotte Named Public Relations Intern
The Public Relations Office has named Erin Cicotte, a senior business and communication major, as the Fall 2015 intern.
Cicotte is from St. Louis, Mo., and is a 2012 graduate of Ursuline Academy. She is the daughter of Gerard and Deborah Cicotte.
As the intern for the Public Relations Office, Cicotte will help write the online University newsletter, the Truman Today. She will also help produce the University's alumni magazine, the Truman Review. Cicotte will assist in coordinating Family Day activities, along with preparation for the Missouri Government Internship program.
Having previously served as a Greek Life summer intern for Truman, Cicotte is excited to once again work alongside faculty and staff to gain real world experience.
On campus, Cicotte is an active member and has leadership roles in Alpha Sigma Alpha, Cardinal Key National Honor Society and American Marketing Association. She is also a member of Lambda Pi Eta, the national communication association honor society.
She plans to pursue a career in public relations, marketing or human resources.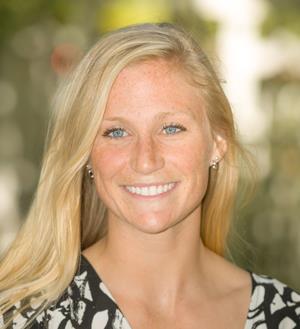 Erin Cicotte