Additional Open House Planned for Rare Agave Plant
Truman's Agave Americana
plant is finally in bloom, and the University Greenhouse will host one final open house from 4-6 p.m. July 16.
Estimated to be approximately 50 years old, the agave gained national attention in the spring when its stalk grew nearly 20 feet, prompting the removal ceiling panels in the greenhouse to accommodate the plant.
The agave's entire life has been leading up to this moment, when it can flower and produce seeds. After the plant finishes its flowering cycle it will soon die.
The University Greenhouse is located at the south end of Magruder Hall on Patterson Street. Guests are asked to enter through the west door, near the loading dock.
For more information about the agave, or the open house, contact
Elisabeth Hooper
or
Jenna Canfield
.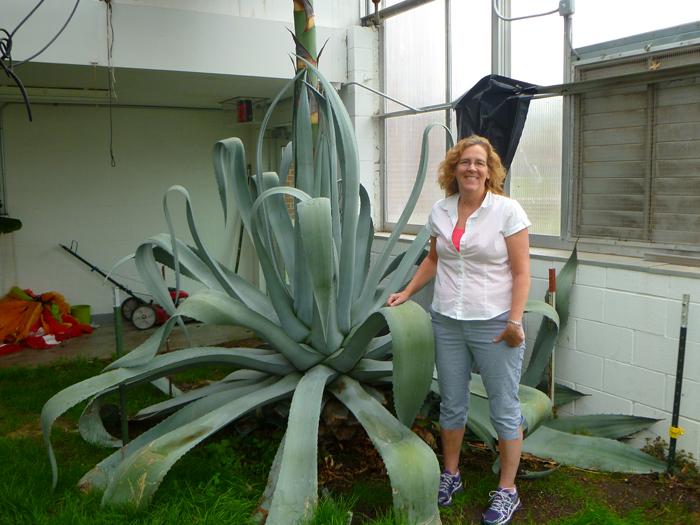 Elisabeth Hooper, associate professor of biology, stands alongside Truman's agave plant.