Students Win Research Challenge
Truman students Sam Lohmeyer, Lasse Fuss and David Shoko won the CFA-STL Research Challenge, Feb. 20.
The CFA Institute Research Challenge gathers students, investment industry professionals, publicly traded companies and corporate sponsors together locally, regionally and globally for a real-world competition. The goal of the challenge was to promote best practices in equity research and company analysis while conducting research as if they are practicing analysts. Additionally, all participants are introduced to and held to the standard of the CFA Institute Code of Ethics and Standards of Professional Conduct.
The team, which examined Express Script, researched, analyzed and presented their findings in front of a panel of judges during the competition, Feb. 20. Lohmeyer, Fuss and Shoko competed against and beat out teams from other schools including St. Louis University, Washington University and the University of Missouri-St. Louis. Team mentors included Chuck Boughton, who served as their faculty mentor, and Truman alumnus Tom Kersting, fixed income research–principal at Edward Jones, who served as their CFA professional mentor.
Lohmeyer, Fuss and Shoko will go on to compete at the regional level in Atlanta this April.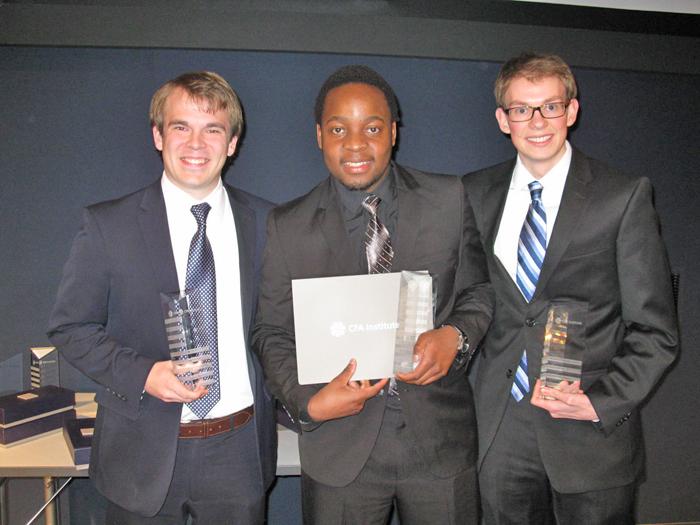 Sam Lohmeyer, David Shoko and Lasse Fuss