Lyceum Series Presents the Kansas City Ballet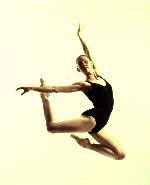 Kansas City Ballet/Kenny Johnson
Kimberly Cowen

The Kansas City Ballet will perform as part of the Truman Kohlenberg Lyceum Series at 7:30 p.m., March 29, in Baldwin Auditorium.
Founded in 1957, the Kansas City Ballet is a 25-member professional dance company under the artistic direction of William Whitener. The Kansas City Ballet offers an eclectic repertory from the traditional classics to exciting contemporary ballets. This professional dance company is based in Kansas City, Mo., and serves the entire Midwest through its education, outreach, touring and residency activities. The artistic staff and dancers were trained at prestigious schools, ballet companies and training programs such as the Kansas City Ballet School, the School of American Ballet, the Joffrey Ballet, the Pacific Northwest Ballet, the Frankfurt Ballet, and the Boston, Washington, San Francisco and Pittsburgh Ballets.
The Kansas City Ballet will be performing "Canzone," "Stravinsky Violin Concerto," and "Nine Sinatra Songs."
Kraft Foods (Adair Foods) is a gold level sponsor of this event.
Free tickets for this performance will be available beginning March 22 for students at the SAB Office and for faculty and staff in the CSI with University ID.
The University requests that all patrons be seated five minutes prior to the performance. The University reserves the right to fill all seats, reserved and general admission, five minutes before the time of performance stated on the ticket.
Call 785.4016 for more information.