Service Organization Hosts Breast Cancer Awareness Week
In honor of Breast Cancer Awareness Month, Alpha Sigma Gamma will host their annual Breast Cancer Awareness Week Oct. 26-30. The week will feature a variety of events to raise proceeds and awareness on campus.
A full schedule of events is listed below.
Powder-Puff Football
6-9 p.m.
Oct. 26
Stokes Stadium
Yoga
8-9 p.m.
Oct. 27
Student Union Building Room 3202
Breast Cancer Monologues
6-9 p.m.
Oct. 28
Baldwin Hall Little Theater
Coffee & Conversation with Bright Pink & Breast Cancer Fighter
7-9 p.m.
Oct. 29
Student Union Building Down Under
Vigil in honor of Dr. Heckert
5:15 p.m.
Oct. 29
Red Barn Park
Last October,
Dr. Theresa Heckert
participated in the annual event and shared her personal journey with breast cancer. Heckert was a professor of psychology for 20 years before passing away Feb. 19, 2014. A vigil service honoring Heckert and other loved ones affected by breast cancer will take place at 5:15 p.m. Oct. 30 at the Heckert memorial tree in Red Barn Park. The event is open to the public.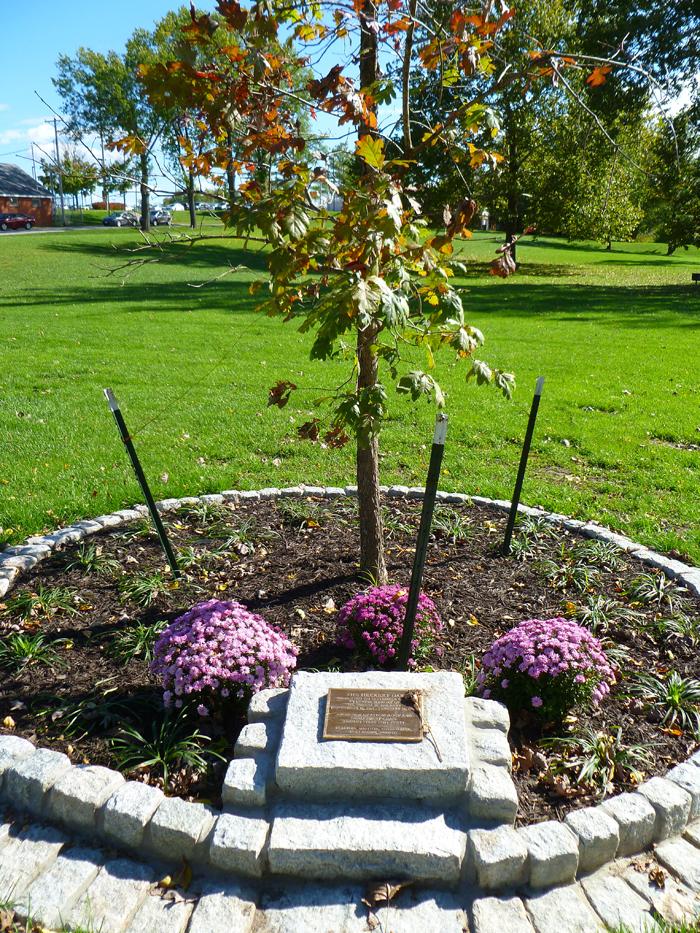 Heckert memorial tree in Red Barn Park
All proceeds raised during the week will be donated to
Bright Pink
. For more information about events, contact Kim Wronkiewicz at
kmw7342@truman.edu
.