Theta Alpha Kappa Inducts New Members
Truman's chapter of Theta Alpha Kappa (TAK), national honor society for religious studies, inducted three new members, Jessica Foster, Elizabeth Salsich and Mary Williams, during a special reception in May. Joelle Axton was also honored with TAK's Undergraduate Achievement Award.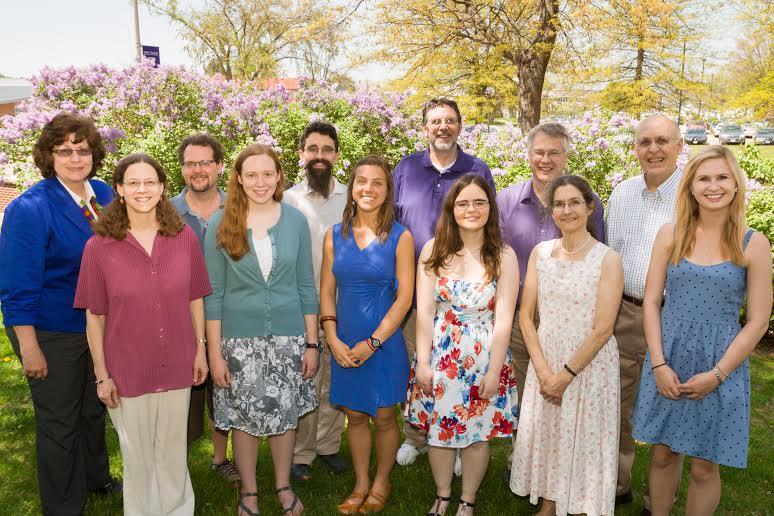 Pictured along with PHRE faculty members are: (back row) SSCS Dean, Elizabeth Clark, Dereck Daschke, Evan Williams, Mike Ashcraft, David Murphy and TAK moderator Mark Appold. Front row: Jennifer Jesse, Joelle Axton, Elizabeth Salsich, Jessica Foster, Pat Burton and Mary Williams.

Theta Alpha Kappa is the only national honor society dedicated to promoting excellence in baccalaureate and post-baccalaureate students in the field of religious studies. The society also maintains a vigorous national program of scholarship awards and fellowship competitions including annual awards and the publication of outstanding student papers in its Journal of Theta Alpha Kappa. Qualifying Truman students are also eligible to compete in the TAK student section of the annual regional meeting of the Society of Biblical Literature and the American Schools of Oriental Research, which foster archaeological research in the Near East.