University Honors Donors with Tag Day
On Nov. 15, the Truman community showed its appreciation for University donors by hosting Tag Day.
Items all over campus provided by private donations were tagged. Some of the items that were tagged include computer labs in Violette Hall and Pickler Memorial Library, classrooms and the Cyber Café in Magruder Hall, gardens and outdoor sculptures, the Severns Theatre and Class of 1950 Lobby, the bell wall and more. Signs across campus also identified intangible items made possible by private donations such as scholarships, internships and faculty development.
The goal of Tag Day is to raise awareness of the impact private donations have on the Truman campus. Last year, nearly 7,000 alumni, parents, faculty/staff, students and friends of the University donated to Truman. Tag Day included the opportunity for students to say "thanks" by signing thank you notes to Truman donors. Tags will remain up through Nov. 21.
Annual Fund Intern Cara Tom and Student Senator Greg Jochems
staff the table where students wrote thank you notes to donors.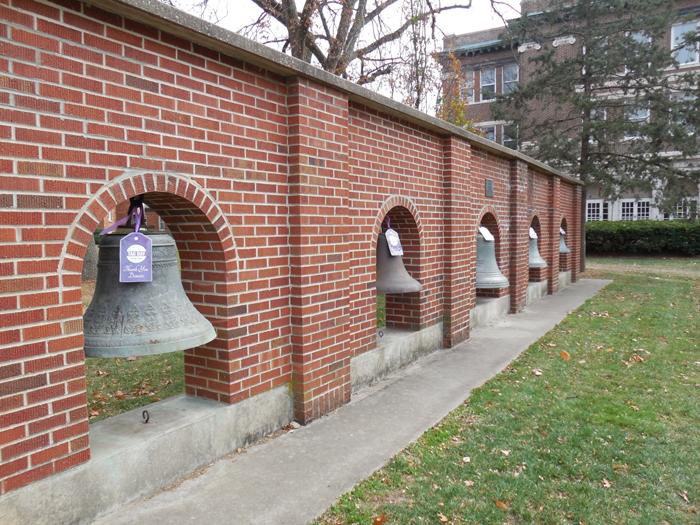 The Bell Wall and all the bells in it were donated to the University.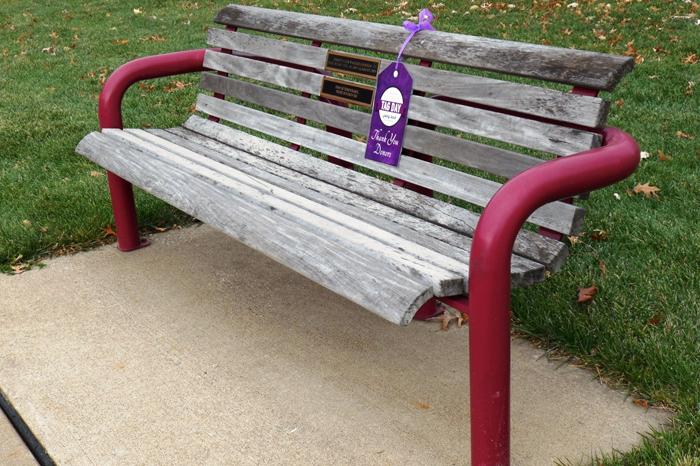 Donations fund campus improvements such as this bench by Violette Hall.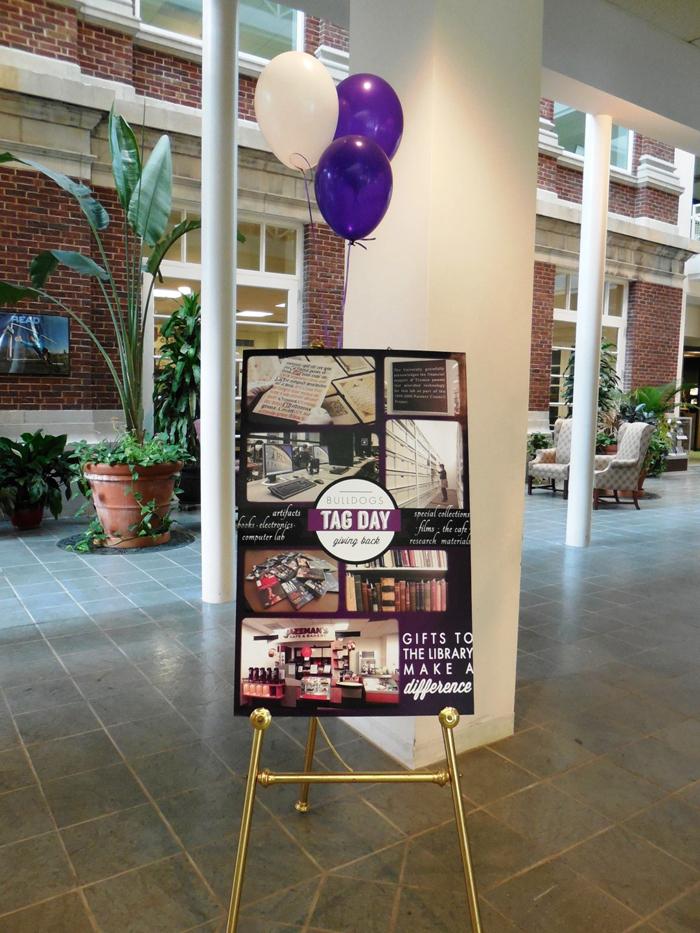 Gifts to the University have benefited Pickler Memorial Library
by supporting special collections and Jazzman's Library Café.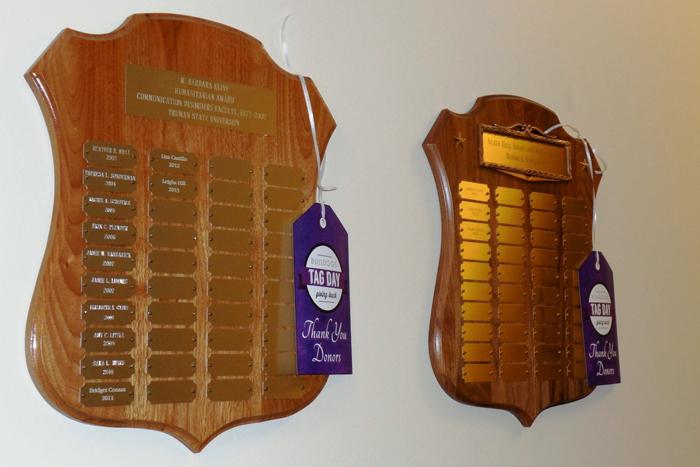 Scholarship plaques honor Communication Disorder students. Last year the University awarded more than $500,000 in scholarships made possible by donors.