Alumnus Gifts $100,000 to Kick Start Severns Theatre Initiative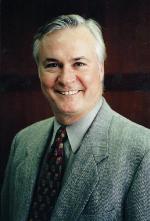 Steve Rose
Steve Rose of Potomac, Md., a 1969 graduate of Truman State University, has made a lead gift of $100,000 toward a special fund raising initiative to name the main performing facility in Ophelia Parrish in honor of retired faculty member James G. Severns.
Truman's Office of Advancement, guided by the James G. Severns Theatre Committee, is embarking upon a $300,000 campaign to attain naming rights to the facility as per Foundation policy.
Resources from the project will be directed to an endowment, and annual earnings will be used for equipment, technology enhancement, refurbishment, and ongoing maintenance of the theatre.
The James G. Severns Theatre, renovated in 2000, features a maximum seating capacity of 243 seats and is host to numerous plays and performances. The facility includes 132 permanent seats on the main level, 46 permanent seats on the balcony level, and 65 flexible seats.
Severns began his career at Truman in 1959 and served as professor of dramatics, director of the College Players and chairperson of the theatre department for 32 years. He retired from the University in 1991 and was granted the status of professor emeritus of dramatics. He and his wife, Patricia (Harris '66) reside in Chicago.
Rose operates a busy State Farm Insurance Agency in Rockville, Md. He has served as a member of the Truman State University Foundation Board of Directors, is a member of the Mid-Atlantic Alumni Chapter and is frequent participant at campus events. As a student, Rose participated in more than a dozen campus performances under Severns. He is a member of the Screen Actors Guild and has appeared in several motion pictures, on television, and commercials.