O'Donnell Selected as Arts and Letters Dean
James F. O'Donnell has been selected as Truman's next dean of the School of Arts and Letters.
Since 2001, O'Donnell has served as dean and professor of music at Wayne State College in Wayne, Neb. Prior to that, he was professor and chair of the Department of Music at Indiana State University. O'Donnell began his academic career at East Tennessee State University where he held a variety of positions during his 13-year stay.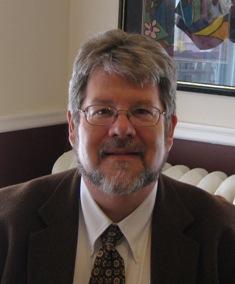 James F. O'Donnell
After earning a bachelor's degree, with honors, from Saint Mary's College of Maryland, O'Donnell went on to earn his master's and Doctor of Arts degrees from Ball State University, and an artist diploma from the World Federation of International Music Competitions. Among his many attributes, O'Donnell brings experience in strategic planning and assessment, program extension and development, budget development and student recruitment, and alumni and community relations.
O'Donnell and his wife Emma have two children, Kyle and Shane. In addition to his role of dean, O'Donnell will also be a professor of music at Truman. He will officially begin his duties July 1.