Clems Create Scholarship Program to Benefit La Plata Students at Truman
Long-time La Plata residents Ella and Holland Clem have established a scholarship program designed to assist La Plata High School graduates who continue their education at Truman State University in Kirksville.
The Ella and Holland Clem Scholarship will be awarded to La Plata High School graduates who are full-time students at Truman, have financial need, and have compiled a record of achievement and service in extra-curricular or community groups and organizations.
The scholarship was created with a gift of $100,000 and has been invested with the Truman State University Foundation's endowment pool. The scholarship will be a permanent source of revenue for students as earnings will be available for scholarships annually.
When the fund has accrued sufficient earnings, a total of three $1,500 scholarships will be available for award each year. The scholarship is renewable provided the recipient remains in good academic and conduct standards. It is estimated the first awards from the fund will be made sometime in the year 2013.
Holland Clem is a 1940 graduate of Truman State University. He taught school in rural northeast Missouri for several years before establishing the C&R Market grocery store in 1957 in La Plata. Over the years, C&R Markets expanded to provide a hometown grocery in a dozen northeast Missouri communities.
The family has a deep tradition with the University as daughters Melba and Martha are both graduates, and son Danny attended for three years. Martha taught at the University early in her career before moving to the Milwaukee area, and Melba's late husband, Jack Bowen, was a graduate and served as a faculty member in the Health and Exercise Science Department for many years.
Holland Clem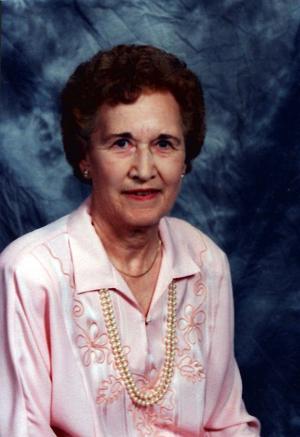 Ella Clem