Truman Grandson to Discuss Book
The Truman State University Press is presenting guest speaker Clifton Truman Daniel at 7:30 p.m. Sept. 16 in Baldwin Hall Auditorium.
Daniel is the oldest grandson of former U.S. President Harry S. Truman. He will speak about his famous, but very ordinary, grandparents. His new book, "Dear Harry, Love Bess," published by Truman State University Press, will be available to purchase and for Daniel to sign.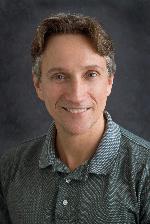 Clifton Truman Daniel
Currently, Daniel serves as the director of public relations for Harry S. Truman College, located in Chicago, Ill. Prior to that, he worked as a feature writer and editor for the Morning Star and Sunday-Star news in Wilmington, N.C.
Daniel is the honorary chairman of the Board of Trustees of the Harry S. Truman Library Institute in Independence, Mo. In addition to his current book, he also wrote "Growing Up With My Grandfather: Memories of Harry S. Truman."
Truman presented Daniel as commencement speaker during the May 2008 graduation ceremony.
This free event is sponsored by the Truman State University Press in celebration of 25 years of publishing and by the School of Arts and Letters. Contact the Public Relations Office at 785.4016 for more information.