McDermott Honored Nationally as a Newman Civic Fellow
Justin McDermott, a junior health science major, was honored May 1 as a Newman Civic Fellow sponsored by the national Campus Compact.
Nominations for this honor were collected from faculty and staff, after which, University President Troy D. Paino elected to nominate McDermott to Campus Compact.
All recipients are sophomores or juniors who have demonstrated an investment in finding solutions for challenges facing communities throughout the country.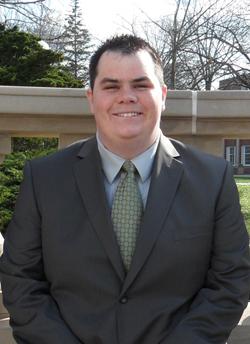 Justin McDermott
McDermott is actively involved in health education and awareness nationwide. He has lobbied on behalf of the CDC and serves as the state-wide representative for Campus-Community Alliances for Smoke-Free Environments. He teaches workshops to youth in juvenile lock-up, at pregnancy care centers and at the Latino Youth Action Center. McDermott also teaches smoking cessation classes and is a certified Arthritis Foundation Exercise Instructor.
His community-based research focuses on local tobacco control initiatives, improving area youths' health promotion behaviors, analyzing the learning climate in local schools and increasing diabetes management of area seniors.
McDermott was among 135 students from 30 states who were honored. Only one student from each institution can be nominated each year.
Through service, research and advocacy, Newman Civic Fellows are making the most of their college experiences to better understand themselves, the root causes of social issues and effective mechanisms for creating lasting change.
These students represent the next generation of public problem solvers and civic leaders. They serve as national examples of the role that higher education can and does play in building a better world.
Campus Compact is a national coalition of more than 1,100 college and university presidents—representing some six million students—who are committed to fulfilling the civic purposes of higher education to improve community life and to educate students for civic and social responsibility.
Through the Newman Civic Fellows Awards, college and university presidents acknowledge students with the ability and motivation to create lasting change in their communities.
For more information about the Newman Civic Fellows, visit
http://compact.org
.