Goeser Named Spring Public Relations Intern
The Public Relations Office has announced Amanda Goeser, a junior public communication major and sociology minor, as intern for the spring semester.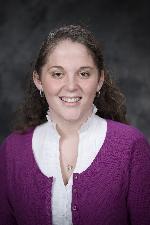 Amanda Goeser
Goeser is from Honey Creek, Iowa, and is a 2008 graduate of Lewis Central High School. She is the daughter of Russell and Joan Goeser and the oldest of two children.
As the Public Relations intern, Goeser will help write, produce and distribute the University newsletter, Truman Today, as well as post it online.
She will also write press releases and perform various office tasks.
Goeser currently serves as vice president of the National Communication Association Student Club at Truman. She is a member of the Advertising and Public Relations Organization and writes for Detours Magazine.
Goeser's interest in public relations and writing, coupled with her desire to gain hands-on experience while at Truman, led her to this position.