Lyceum Series Continues with Canadian Brass
The Kohlenberg Lyceum Series returns Nov. 11 with a performance by award-winning musicians, Canadian Brass.
After forming in Toronto in 1970, the "fabulous five" have spent much of their time on tour, and have performed with many major symphony orchestras in the U.S., Europe and Japan.
Their sheer joy in playing the music they love is instantly transmitted to the audience, and often results in a fun-filled atmosphere that is sometimes rather atypical in classical music circles. Canadian Brass has an eclectic repertoire ranging from Bach to the Beatles.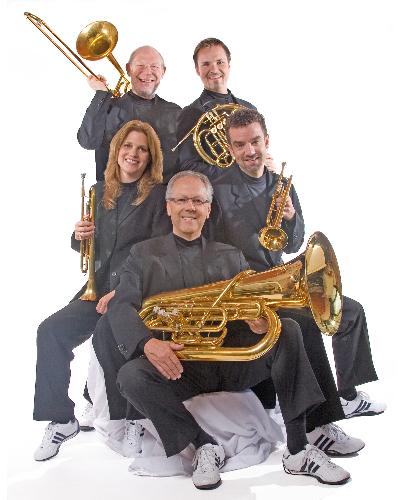 Millions of television viewers have seen Canadian Brass on such programs as the Tonight Show, Today and Entertainment Tonight. They have appeared as guest artists on Evening at Pops with John Williams and the Boston Pops, as well as numerous PBS specials.
Their many CDs can be found under their own record label, Opening Day Entertainment Group.
Lyceum tickets are free for all Truman students, faculty and staff. Starting Nov. 4, students may pick up their tickets from 9:30 a.m.-3:30 p.m. Monday through Friday at the Student Activities Board office in the Student Union Building.
Faculty and staff may pick up their tickets from 10:30 a.m.-8 p.m. Monday through Friday at the information desk in the Student Union Building. General admission tickets will be on sale at Edna Campbell's and the Truman Business Office, McClain Hall 105, for the costs of $7 for adults and $4 for those 18 and under.
For more information go online to
http://lyceum.truman.edu
.