Professor's Work to be Featured in KC Museum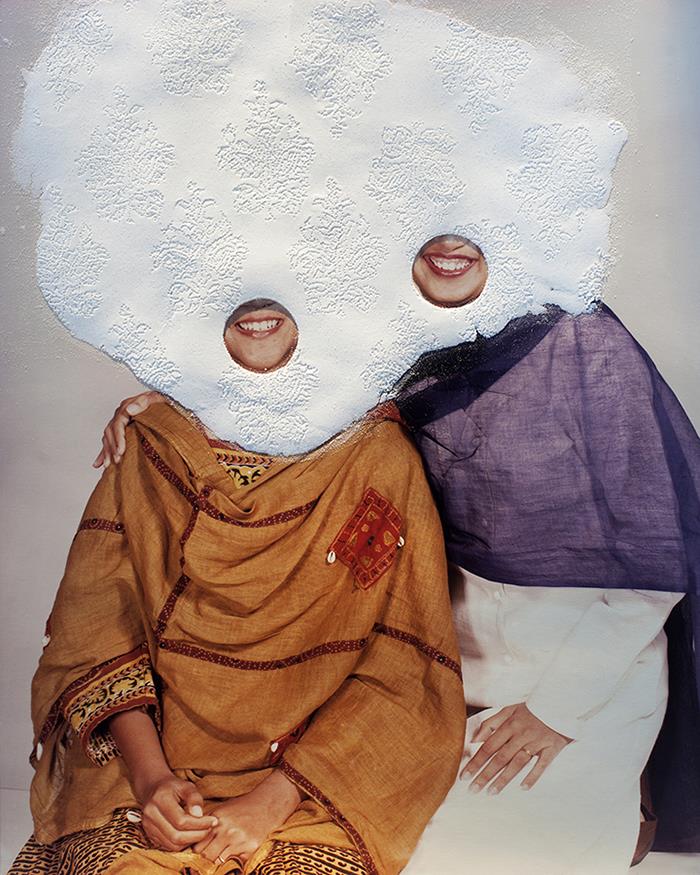 "Sona and Me (Breaux's Studio)" is one of the 11 pieces by artist and professor Priya Kambli that will be on display at the Nelson-Atkins Museum of Art in Kansas City beginning next month.
Art professor Priya Kambli is one of eight contemporary artists whose work will be included in an exhibition at the Nelson-Atkins Museum of Art in Kansas City for the next year.
"
Found in Translation: Explorations by 8 Contemporary Artists
" examines the artists' individual experiences with immigration from places across Asia to the Kansas City region. It reflects their perspectives on the world and their places in it, shaped through a range of styles and media.
Kambli migrated to the U.S. from India at the age of 18. She utilizes a personal archive of photographs and artifacts to foreground a personal narrative.
"My work has always been about understanding the formation and erasure of identity that is an inevitable part of the migrant experience," she said. "As an artist whose work is bound in the personal and irrefutably placed in the context of a migrant narrative, the question in play is 'how does the personal – or private – intersect with the political – or public?'"
By the time "Found in Translation" opens next month, the process of including Kambli's work will be close to two years in the making. The Nelson-Atkins photography curator recommended Kambli for inclusion in the exhibit, and she participated in a studio visit in January 2021. Last October she learned her work would be included. During the summer, a film crew from the museum visited Kambli in her studio in Kirksville to record an interview that will be part of the exhibition.
"I am really excited to be part of an exhibition at the Nelson-Atkins and to be included with such a wonderful roster of artists," she said. "We often hear of the risks of losing meaning in translation, but visual artists are skilled at converting ideas and questions into art. 'Found in Translation' reveals the richness and nuance that can be discovered through this process of change and transformation."
In total, 11 of Kambli's pieces will be included in the show. "Found in Translation" opens Oct. 8 and will run through Aug. 20, 2023. It is the second exhibition in the
Nelson-Atkins
initiative "KC Art Now," which celebrates the talent of local artists.