UCS Services Available During Break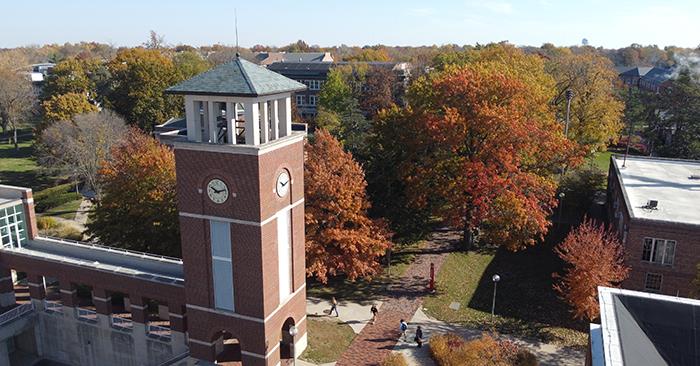 University Counseling Services will continue to offer in-person and virtual services during winter interim – available from 8 a.m.-5 p.m. Dec. 20-Jan. 7, Monday-Friday – with normal semester hours resuming Jan. 10.
The team of counselors and support staff at UCS are committed to being available for current and new clients. Several of the counselors are licensed in additional states and able to provide virtual counseling sessions to students in those states.
To schedule an appointment, call 660.785.4014. For new clients, support staff will conduct an intake in person or over the phone to discuss billing and financial assistance options prior to scheduling an appointment. UCS is operated through a partnership with Complete Family Medicine, a service of Hannibal Regional, a not-for-profit health system. More information about UCS and the Student Health Center is available at
truman.cfmcares.com
.
Students will also continue to have 24/7 access to care as part of the My Student Support Program (My SSP), a resource from emotional well-being provider LifeWorks and designed specifically for students in higher education. It is offered in a variety of platforms which may feel more natural for college-age students, including live online chats, video counseling and an award-winning app. My SSP provides short-term, solution-focused counseling delivered by degree-qualified clinicians. If a student is in need of additional support, My SSP can help refer them to the proper resource.
Along with on-demand counseling, My SSP offers self-directed resources, including videos and articles on topics such as scholarly stress, combating homesickness and thriving as a student. These materials can be accessed both in the app and online. Self-assessments are also available online, and content is regularly updated according to the time of year.
LifeWorks is a major global provider of mental health services and has partnerships with more than 500 colleges and universities in North America. The company has the resources to provide services in multiple languages, including English, Spanish, French, Mandarin and Cantonese. Services are also offered by appointment in other languages depending on availability. Appointments with counselors who share the student's lived experiences, such as racial identity, gender fluidity, etc., are available as well. My SSP is accessible via
myssp.app
or by using the My SSP app, available at the
App Store
or
Google Play Store
.