Autism Center at Truman to Receive $4.6 Million from State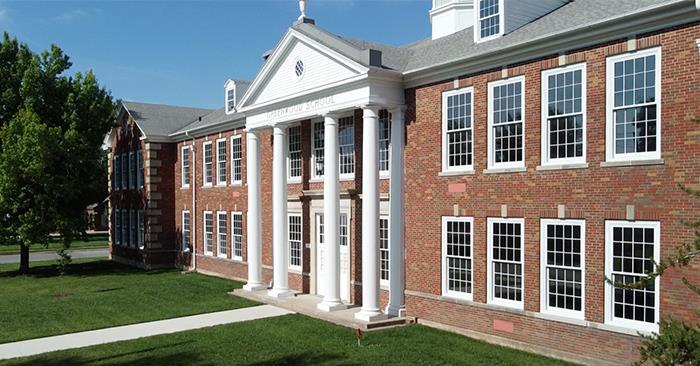 Truman is slated to receive financial support to help convert the former Greenwood Elementary School into an interprofessional autism center.
Following the approval of the Missouri legislature, Gov. Mike Parson signed legislation June 30 appropriating funds for capital improvement projects throughout the state, including $4.6 million for the
Greenwood Interprofessional Autism Center
.
Since 2015, Truman has been working to convert the former elementary school into an interprofessional center designed to provide in-depth, interdisciplinary assessment and intervention for children with autism or suspected autism, as well as other neurodevelopmental disorders.
"By establishing the Greenwood Interprofessional Autism Center we are providing a crucial resource for the residents of northeast Missouri, while also saving a treasured historic building," said University President Sue Thomas. "We are tremendously grateful for the bipartisan support the project has received, and for the unwavering commitment of Sen. Cindy O'Laughlin as she championed the creation of the center. Representatives Danny Busick and Greg Sharpe also played key roles in moving the Greenwood Interprofessional Autism Center along, and Gov. Parson's leadership on the state budget was essential in making this much-anticipated resource a reality."
When completed, the Greenwood Interprofessional Autism Center will be staffed with licensed professionals and provide a variety of services. It will also offer opportunities for graduate and undergraduate students enrolled in academic programs at Truman and A.T. Still University to gain real-world experience in their fields.
"This project is a true community effort, and we are honored to be taking the lead on it," Thomas said. "With the continued support of Adair County SB 40, area health care partners, our faculty and staff, A.T. Still University, elected officials and the local community, we will provide an invaluable resource of which we will all be proud."
Originally built in 1935, the Greenwood School served elementary students in Kirksville for more than six decades. Truman bought the building in 1999 when the Kirksville School District built a new elementary school, and the property has primarily been used as a storage facility since that time.
Completion of the Greenwood Interprofessional Autism Center will cost $7.9 million. In total, Truman has received $6.8 from the Missouri legislature, along with a $1.1 million grant from the Sunderland Foundation of Kansas City.
More information about the Greenwood Interprofessional Autism Center, including a timeline, funding history and information on how to support the project, can be found at
greenwood.truman.edu
.