Nursing Students Support Vaccine Clinics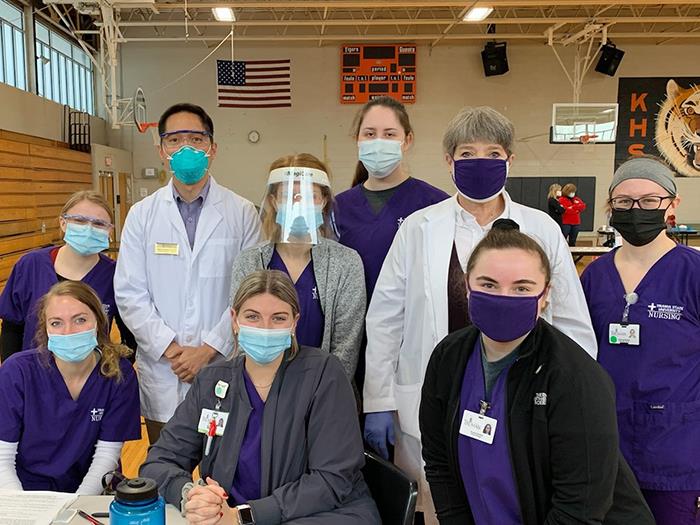 Truman nursing students have played a critical part in the COVID-19 response in northeast Missouri by helping administer more than 10,000 vaccines.
Students in the Rural Public Health Nursing course have provided support at mass vaccinations clinics since Jan. 31. The 24 students in the class have participated in 34 clinics in 62 days across five counties, filling roughly 70 volunteer vaccinator positions.
"Our students are on the front lines helping combat the biggest public health crisis in more than 100 years," said Nola Martz, assistant professor of nursing. "They have been able to step in and make positive contributions for such an important community outreach program. That says a lot about their skills as health care providers and how well our department prepares them for their careers."
In Adair County alone, nursing students have been involved in 10 drive-through clinics sponsored by Northeast Regional Medical Center and two large events sponsored by the Adair County Health Department, where they worked alongside Truman student health faculty and staff. Other assistance supporting the clinics came from the Missouri National Guard and State Emergency Management, A.T. Still University, the area vocational technical center, surrounding local health department staff, local and state first responders and even volunteers from the conservation corps of Ameri-Corp based in Minneapolis.
Nursing students are scheduled to assist at local vaccination clinics throughout April and May.