Hercules Gift to Benefit Truman Accounting Program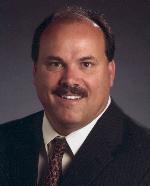 Duane Hercules

Duane Hercules, a 1982 graduate of Truman State University, and his wife Joy have made a $30,000 commitment to the "Bright Minds Bright Futures" campaign designed to benefit the accounting program in the School of Business.

The Duane and Joy Hercules Family Accounting Fund will award two $2,500 scholarships each year to accounting students from St. Louis or St. Charles Counties.

In addition, the fund will produce a $1,000 faculty award to an accounting faculty member based upon excellence to the profession, service to students and a positive impact on the Truman campus. The faculty award will be selected by the dean of the School of Business.

A native of St. Charles County, Duane Hercules earned an accounting degree from Truman in 1982. He started his accounting career with Coopers and Lybrand, and earned a C.P.A. designation during that time.

In 1984, Hercules joined Safety National Casualty Corporation and currently serves as the firm's executive vice president of business development, chief financial officer and treasurer.

He is a shareholder of the corporation and helped guide its merger with the New York Stock Exchange-traded Delphi Financial Group in 1996.

Safety National is a subsidiary of Delphi, a $6 billion insurance holding company. The firm is a leading provider of innovative integrated employee benefit products and employee absence management programs designed to enhance employee productivity.

The Bright Minds Bright Futures campaign continues to progress during the advance gifts phase, with $8.1 million in cash, multi-year pledges and new planned gift commitments since its launch in July 2006.