Library Collects Food for Fines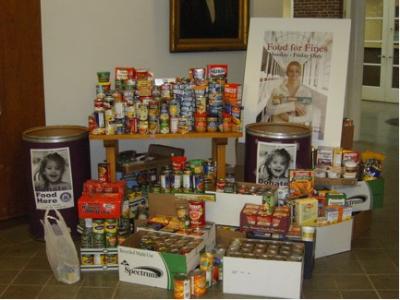 Donated food is displayed in Pickler Memorial Library. The food will be donated to the Central Missouri Food Bank.

Pickler Memorial Library held a food drive for the Central Missouri Food Bank recently. The library waived $1 in fines for every one item donated. The library collected 2,000 items of food and waived $1,650 in library fines. The library thanks everyone for helping make this a huge success.