File for FAFSA Before Feb. 1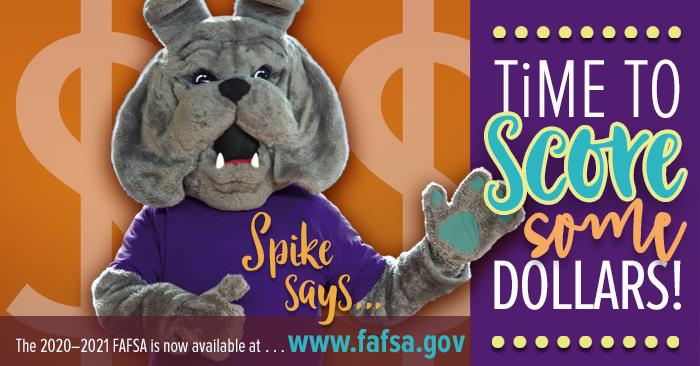 Students should file the 2020-21 Free Application for Federal Student Aid (FAFSA) located at
fafsa.gov
as soon as possible to determine aid eligibility.
Although some students may not qualify for grants or work study, all are considered for the federal direct loan (no co-signer required). Filing the FAFSA does not commit a student to taking a loan, but it does allow more payment options.
The 2020-21 FAFSA requires students to report income and tax information from 2018. It is recommended that students should apply before Feb. 1, 2020. For questions, contact the
Financial Aid Office
in McClain Hall 103 or call 660.785.4130.