CANCELLED: Percussion Artist and Composer to Visit March 1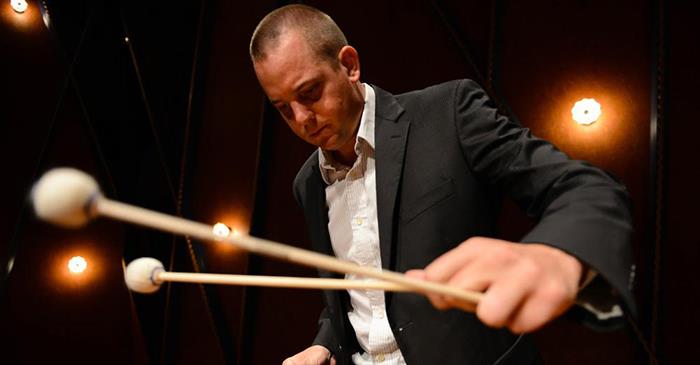 UPDATE: This event has been cancelled.
Internationally renowned percussion artist and composer Dave Hall will perform a recital at 8 p.m. March 1 in Ophelia Parrish Performance Hall.
Prior to the recital, Hall will host a performance clinic at 12:30 p.m. in Ophelia Parrish Hall 2340. Sponsored by the University Department of Music and the Truman Percussion Society, both events are free and open to the public.
Hall is an assistant professor of percussion and jazz studies and coordinator of the percussion program at the University of Nebraska. As a result of his diverse skills as a percussionist and omnivorous musical approach, Hall regularly performs as a solo marimbist, drummer, orchestral percussionist and steel pan artist. He has regular engagements in the United States, Spain, Puerto Rico, Belgium and at the Umbria Jazz festival in Perugia, Italy.
His works for percussion have been commissioned, performed and recorded around the world. Combining engaging harmonies and rhythms with complex textures and imaginative colors, his music was called "the aural equivalent of a Dali painting" by the New York Concert Review.
For more information, contact Michael Bump, professor of music,
mbump@truman.edu
, 660.785.4052.