TSUP to Make Publication Changes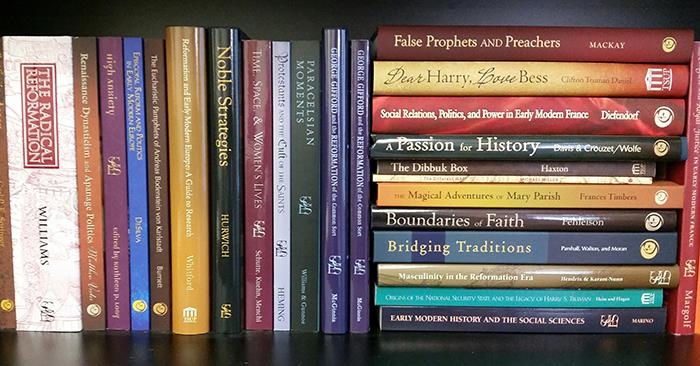 Due to significant financial challenges, the Truman State University Press is making changes to its publication program.
At this time, TSUP will proceed with its literary publications, however, scholarly books will be permanently discontinued.
Chariton Review, a bi-annual literary journal featuring short fiction, essays, poetry and book reviews, will continue without interruption, including its annual special issue, Young Voices of Missouri, which features the work of high school students from throughout the state.
Potential manuscripts for TSUP's Contemporary Nonfiction series featuring selected essay collections and memoirs will be reviewed on a case-by-case basis.
The T. S. Eliot Prize for Poetry, an annual award for a book-length poetry manuscript, will not take place in 2018 while TSUP reorganizes.
The Early Modern Studies series will be moved to the Penn State University Press. The TSUP website will direct buyers to the PSUP website to make purchases, and PSUP will acknowledge the books were originally published by TSUP.
The Peter Martyr Library, published by TSUP in conjunction with The Peter Martyr Society, will be taken over by The Peter Martyr Society, now part of The Davenant Institute, which sponsors historical scholarship on Reformation theology.
TSUP will discontinue publications in the areas of American Midwest, American history and regional studies, but will continue to market and distribute already published books for as long as the market demands. Additional titles in the Notable Missourians series of biographies for young readers will be published as funding becomes available.
The press is also working with its authors and with Pickler Memorial Library to develop an online repository of TSUP's out-of-print titles, making scholarship easily and freely available to a broad audience throughout the world.
TSUP will be initiating a fundraising campaign to build up the Schnucker-Presley Publishing Fund, with the goal to support future literary publications. In addition, a
program
has been set up to allow schools and libraries to get a free set of the 2014 Notable Missourians for every $100 donated to the project. Questions about TSUP can be directed to
Barbara Smith-Mandell
.