Notables
James Cianciola
,
associate professor of communication
, contributed a chapter to the book,
"Devouring Cultures: Perspectives on Food, Power, and Identity from the Zombie Apocalypse to Downton Abbey."
Cianciola authored chapter seven, entitled "Scenes from the Dialogic Kitchen: 'Thinking Culture Dialogically' in Italian American Narratives.
Óscar Sendón
,
assistant professor of Spanish
, had his article, "Del soldado de los tercios al reportero de guerra: El hombre de acción en José Ortega y Gasset y Arturo Pérez-Reverte," published in the December 2015 edition of Hispania, a journal devoted to the teaching of Spanish and Portuguese. The article reflects on the idea of war as an adventure according to Spanish writers Ortega y Gasset and Pérez-Reverte.
Thomas Trimborn
,
professor emeritus of music
, will be inducted into the Missouri Music Educators Association Hall of Fame later this month in recognition of his lasting impact on the stature of music education in the state of Missouri and beyond. Trimborn earned undergraduate and master's degrees in music education and conducting from the University of Wisconsin-Milwaukee and a Ph.D. in music education from Northwestern University. He studied conducting at Tanglewood with Erich Leinsdorf and the Boston Symphony Orchestra. Prior to joining the Truman faculty in 1993 as the director of the Master of Arts in Education's music program, he taught at Palatine High School in Illinois and Valparaiso University in Indiana. He retired in 2014 as professor emeritus of music, marking his 45th year as a teacher. During his career Trimborn conducted many concerts, clinics, camps, festivals and services including performances at Mt. Rushmore and the Kennedy Center. Of special note were his internationally televised performances from California of Aaron Copland's Lincoln Portrait, with narrator William Warfield, and as conductor for Adolph Herseth, principal trumpet in the Chicago Symphony Orchestra, in a rare guest solo appearance. In his 21 years at Truman teaching future music educators, he established valuable ties to the premiere public school districts throughout the state. Although humbled by this recognition, Trimborn feels that he shares it with the brilliant education and music faculties for the part they play in preparing Truman students for the teaching profession.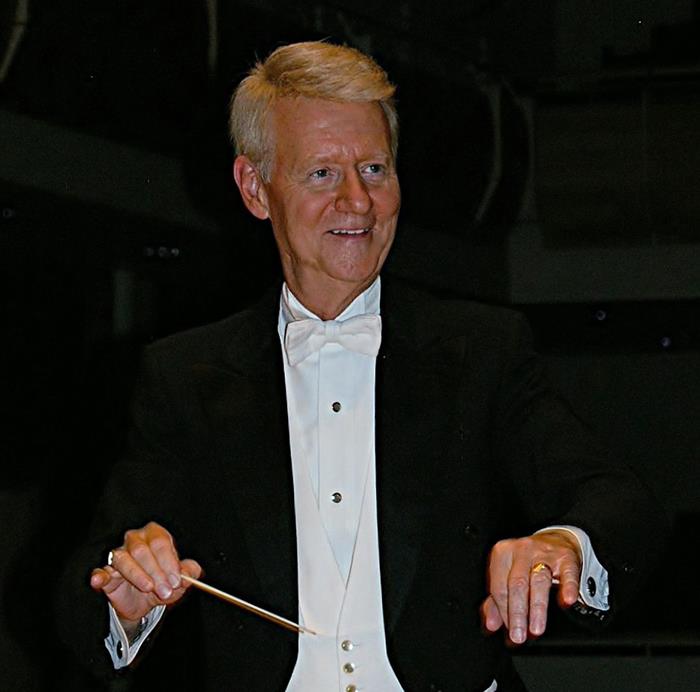 Thomas Trimborn