Sociology Students Attend Conference
Eight sociology/anthropology majors and minors attended the Midwest Sociological Society (MSS) annual meeting in Kansas City, Mo., March 26-29.
This year's theme was "Sociology and Its Publics," and about 1,190 sociology students and faculty members from more than nine states participated. Four Truman students presented research, including: Karlea Harbaugh, "Favoritism and Discrimination of Identities in Small Group Tasks," in a session about marginalized students; Missy Kern, "Quantitative Analysis of Behavior in Gendered Tasks within Same Sex Groups," in a session about research and theory in symbolic interactionism; and McKenzie Parker and Caitlyn Lee, "Changing Status Characteristics in Higher Education," in a session about constructions of gender. Additionally, sociology students Chelsea McCoy, Jenny Kuhn and Natalia Albanese attended.
Sociology faculty that attended the meeting include Paul Shapiro, Elaine McDuff and Christopher Kelley. McDuff organized and presided over a session that examined religion in contemporary society. She also is currently serving on the annual meeting committee of the MSS.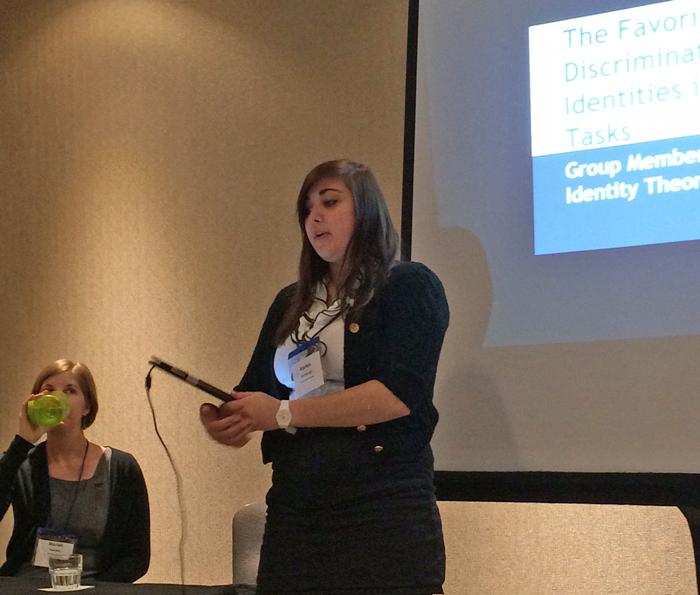 Karlea Harbaugh presents her research at the MSS annual meeting.