Student Wins $5,000 Scholarship Gift to Fund Study Abroad
The power of positive thinking helped junior Shelby Kovak earn a $5,000 study abroad scholarship from Achieve Today.
Achieve Today aims to help individuals pursue their talents and ambitions through various programs and scholarships. This year, the organization awarded scholarship gifts totaling $10,000. One scholarship is awarded in both the fall and the spring and is offered to all students in the United States to apply. Students could apply by submitting a video, audio or a written essay on the law of attraction and personal development.
Kovak picked the topic of the power of positive thinking, as it is something she strives to uphold in her own life. Her video submission beat out 30 other videos and more than 50 essays of students nationwide to secure the award.
A sociology major and Spanish minor from Crystal Lake, Ill., Kovak plans to study abroad for eight weeks in Salamanca, Spain, this coming summer. Her sister, Kirsten, a freshman at Truman, will also be participating in the trip. Their parents encouraged them to raise the money for the trip on their own. Before finals, Shelby began to research different scholarship opportunities online. In total, she applied for 15 different scholarships and was overwhelmed with emotion when she was awarded this scholarship.
In addition to Shelby's scholarship, Kirsten, raised money by selling hand-made crocheted scarves and selling them to friends and family. Through their unique and talented ways, Shelby and Kirsten have successfully raised the money and are set for their summer adventures abroad.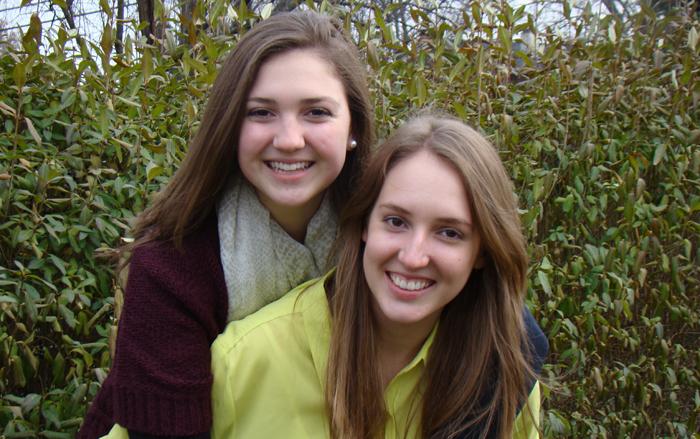 Shelby (right) and Kirsten Kovak