Notables
Mike Carlson, a senior men's basketball player
, was named as the Player of the Year for the Great Lakes Valley Conference. He is the first conference player of the year in school history, and shares the honor with Aaron Nelson of Southern Indiana. The award is determined by a vote of all 16 conference coaches. Additionally, Carlson was a unanimous first-team all-conference selection and was an all-defensive team honoree. During the season he was twice selected as the GLVC Player of the Week and ranked third overall in the league with 21.3 points per game. He netted a program-high and conference season-high 48 points against Missouri S&T in late January and finished the year with a league-best total of six games scoring 30 points or more.
Taner Edis, professor of physics
, together with Maarten Boudry, published "Beyond Physics? On the Prospects of Finding a Meaningful Oracle," in Foundations of Science, 2014, DOI: 10.1007/s10699-014-9349-z.

Luis Viquez, a Master of Arts in Music student
, has been named a recipient of the 2014 Robert Fountain Memorial Award from the Macro Analysis Creative Research Organization. The $1,000 honorarium is presented by MACRO to an outstanding music major in the area of performance, in memory of the University of Wisconsin's Dr. Robert Fountain, an internationally recognized musician, instructor and conductor. MACRO is an international music organization dedicated to the promotion of musical understanding through a practical synthesis of analysis, performance, pedagogy, composition and informed listening. Viquez is completing a double major in clarinet performance and conducting.
TSUnami ultimate frisbee team
is currently ranked No. 1 in the nation in Division-III after going 8-0 in two recent tournaments. They will be attending more tournaments later this month and in April. Complete rankings can be found
here
.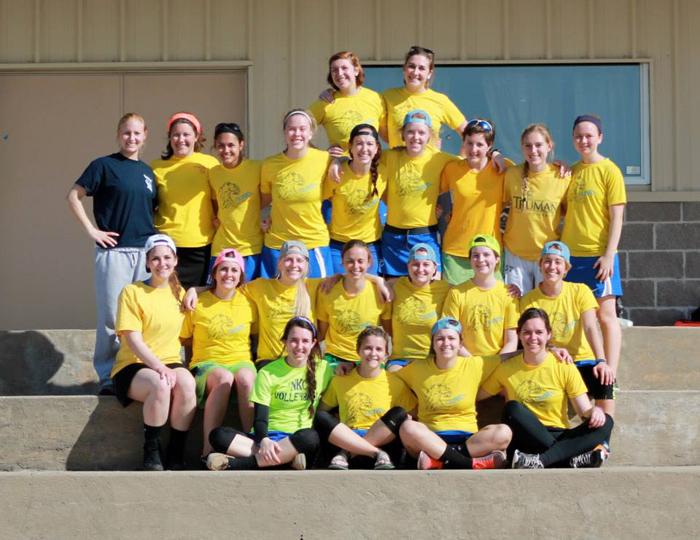 Members of the TSUnami ultimate frisbee team at a recent tournament.