Campus Icon Gets Upgrade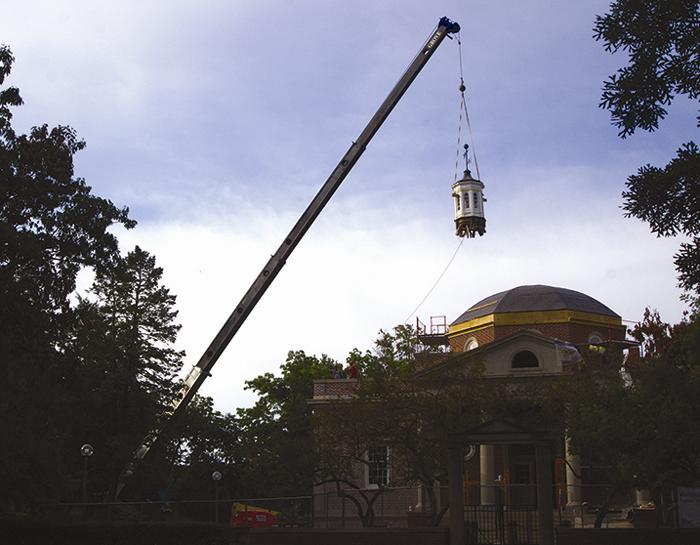 Construction crews remove the cupola from Kirk Memorial earlier this summer. The cupola had to be replaced because it could not be made water tight and some of the wood had rotted. The new cupola, which was created to look like the original, is constructed primarily of aluminum, and includes insulation and roofing material to protect the dome structure. The cupola has been a symbol of Truman for years, and in 1996 its weather vane was welded in place to forever point northeast in honor of the University's previous name. In keeping with that tradition, the new weather vane on the new cupola, installed August 15, was also welded in place to point northeast.
To view a gallery of the cupola, click here. As work continues, more photos will be added.