Music Festival Includes Original Works
The 2012 New Music Festival will offer the public a chance to hear the debut performances of original musical works at 7:30 p.m. Oct. 25 and from 1:30-3 p.m. Oct. 26 in the Ophelia Parrish Performance Hall.
The festival will feature two concerts. Both concerts will include performances of new works by award-winning guest composer Steven Snowden, Truman composers and other contemporary composers.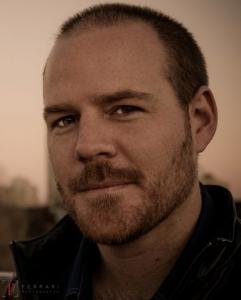 Steven Snowden
The Oct. 25 performance will showcase Snowden's newest composition "Tacoma Narrows" at 7:30 p.m. The piece was specially commissioned solely for the festival by Truman's chapters of Phi Mu Alpha Sinfonia and Sigma Alpha Iota. Inspired by a bridge collapse, "Tacoma Narrows" demonstrates a variety of percussion performance techniques and is intended to have both an aural and visual impact. In addition to the premiere performance, a variety of new instrumental and choral music will be presented by several of Truman's large ensembles.
The final day of the festival will include chamber music by Truman and outside composers as well as more music by Snowden.
Snowden is known for composing electronic, multimedia, dance and acoustic music. He is co-founder and director of the Fast Forward Austin new music organization and the 2012 Truman State-MACRO Composition Competition.
These events are free to the public. For further information, contact Warren Gooch at
wgooch@truman.edu
or 660.785.4429.
Additional information on the Music Department's guest composer is available at
stevensnowden.com
.