Clarinet Choir to Attend Festival
The Truman Clarinet Choir will embark on a performance tour to the 2012 Vandoren/Buffet Clarinet Ensemble Festival in Greensboro, N.C., during the midterm break.
The Clarinet Choir was invited to be one of eight groups from around the country to perform. This represents an exciting opportunity for the ensemble to perform on a national stage and will further recruitment opportunities. During the four-day trip, the ensemble will also perform concerts at Western Illinois University, as well as two high schools in Indianapolis.
The ensemble's concert program will include music written by composers from around the world.
This year's festival will be take place Oct. 13-14 at the University of North Carolina, Greensboro. It will feature keynote artist, Stanley Drucker, retired principal clarinetist of the New York Philharmonic, as well as various recitals, master classes and vendor displays. The national festival was founded in 2005 featuring performances by more than 75 clarinet ensembles from around the world. Previous festivals have taken place in Atlanta, Chicago, Seattle, Washington, Rochester, East Lansing and Los Angeles.
The Music Department will host a pre-tour concert at 8 p.m. Oct. 8 in the Ophelia Parrish Performance Hall.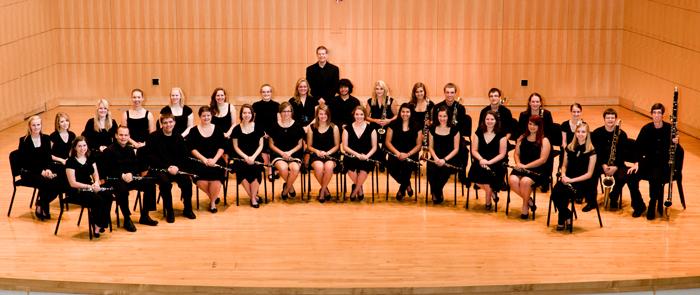 2012 Truman Clarinet Choir