Entrepreneurship Competition Expands Field, Offers Financial Awards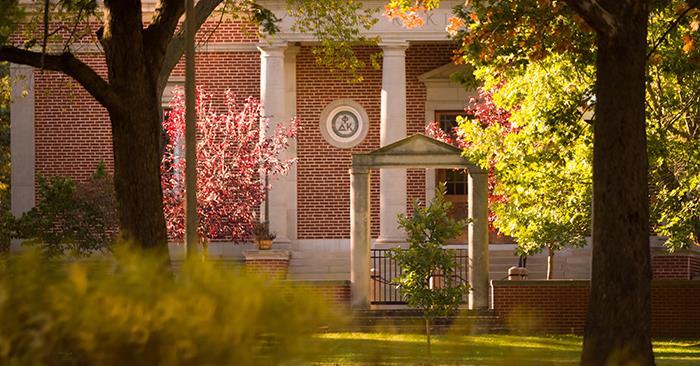 Submissions for the Bulldog B.I.T.E. elevator pitch competition are due by Oct. 28, and participating students can win up to $3,000.
Bulldog B.I.T.E., which stands for Building Innovation by Truman Entrepreneurs, is a "Shark Tank"-like competition that allows Truman students to pitch a for-profit or not-for-profit concept for a product, service or project. It is open to any Truman student, or team of students up to three members, enrolled during the fall semester. Additionally, students enrolled in the fall semester at Moberly Area Community are now eligible to participate.
"Given the importance of the relationship between the two institutions, we decided to invite MACC students to this year's Bulldog B.I.T.E. competition. We hope this will expand access and build an entrepreneurial ecosystem in the area," said Yung-hwal Park, associate professor and chair of business administration at Truman.
Six teams will be selected to attend a live pitch competition Nov. 17 to present their concept to a panel of judges. The top three finalists receive financial awards of $3,000 for first place, $2,000 for second place and $1,000 for third place. Financial support for Bulldog B.I.T.E. comes from alumni Doug ('94) and Diane ('95) Villhard.
The Bulldog B.I.T.E. finals are only part of the events taking place Nov. 17. In coordination with the Advancement Office, Truman's Community of College Entrepreneurs will host a similar event, Bulldog Pitch Day, for area high school students. The first round is scheduled for that morning in Violette Hall, with the finals taking place later in the day in the Student Union Building.
"This will be a great opportunity for the high school students to improve their pitching and entrepreneurial skills," Park said. "After the Bulldog Pitch Day competition, high school students are welcome to stay and observe the finalists for the B.I.T.E. competition. They will also have lunch and network with the B.I.T.E. competition finalists and Community of College Entrepreneurs members, as well as accomplished entrepreneurs."
More information about Bulldog B.I.T.E., including entry information and competition details, can be found online at
bulldogbite.truman.edu
or by contacting the
Charles Hunsaker
, executive director for advancement.