Upward Bound Renewed at Truman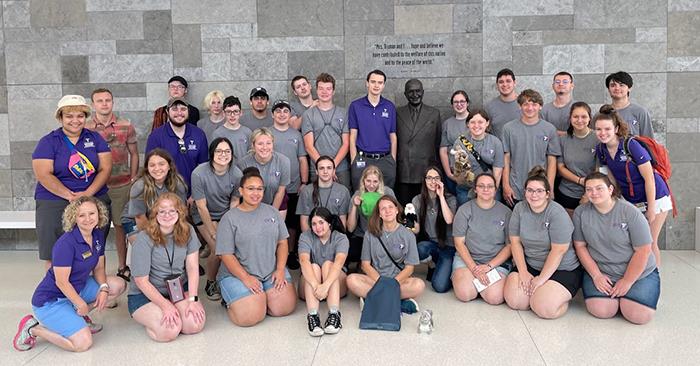 Truman's Upward Bound Project was recently awarded a five-year $2.4 million grant by the U.S. Department of Education to continue operations through 2028.
Upward Bound has existed on Truman's campus since 1965 and is one of eight Federal TRIO Programs designed to help students overcome class, social, academic and cultural barriers to higher education. The Upward Bound Project works with local 10-12th graders who would be the first in their family to earn a college degree and are from income-eligible backgrounds. Upward Bound helps these students to foster the development of necessary academic skills and personal motivation in order to increase the rate at which TRIO-eligible students enter and complete post-secondary education. They provide them with effective preparation for college application, enrollment and success.
Truman students serve as academic coaches, college mentors and positive adult role models for Upward Bound participants, gaining valuable hands-on learning experience with diverse populations in the process and positively impacting deserving students toward college completion. Upward Bound staff provide services at target schools in seven northeast Missouri counties on a year-round basis from the sophomore through the senior years in high school. Staff provide tutoring, guidance with college exploration, and assistance with college and financial aid applications. Project participants meet after school weekly during the academic year and spend five weeks each summer on the Truman campus in a college-preparatory residential session.
Continued funding of the grant will allow Upward Bound to serve 90 students in the upcoming year, and new student recruitment will begin in September. More information about the Truman Upward Bound Project can be found online at
ub.truman.edu
or by calling 660.785.4244.