Interdisciplinary Biomedical Research Symposium Set for Nov. 13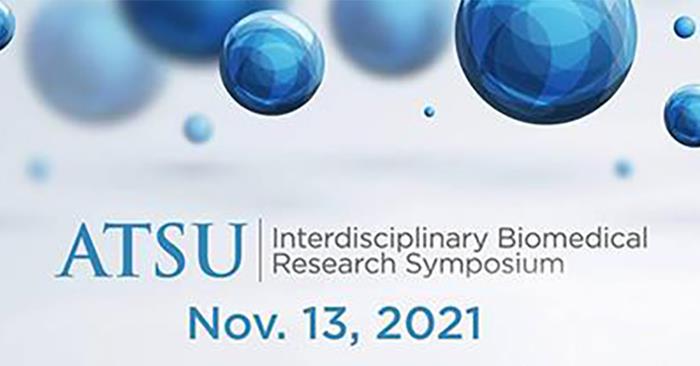 The A.T. Still Research Institute at A.T. Still University will host the 13th Annual Interdisciplinary Biomedical Research Symposium (IBRS), Nov. 13 in a hybrid format. This year's event, "Science in healthcare: the clinician's role," features keynote speakers Quynh Duong and Kent Simmonds. Both Duong and Simmonds were participants in the A.T. Still Research Institute's Clinician Researcher Development Program (CRDP) Internship during their undergraduate educations.
Duong is a Truman alumna and received her bachelor's degree in chemistry with a minor in biology in 2014. She then took part in the A.T. Still Research Institute's Clinician Researcher Development Program Internship, studying novel genes that confer U.V. sensitivity in E. Coli. She went on to Michigan State University and completed her Ph.D in biochemistry and molecular biology in 2021.

Simmonds received his bachelor's degree in psychology, with a minor in biology, from the University of Houston, followed by his Master of Public Health in epidemiology from the University of Texas School of Public Health. He recently completed the combined D.O.-Ph.D (Epidemiology) program at Michigan State University College of Osteopathic Medicine. His research interests include utilizing big data to improve population-level outcomes for and predicting longitudinal outcomes among stroke patients.
The symposium consists of poster and oral presentations, a keynote speech and cash prizes. Keynote presentations will be from 12-1 p.m. in the McCreight Classroom on the ATSU campus and streamed online through the ATSU YouTube channel. For more information, contact Jessica Corrick at
JessicaCorrick@atsu.edu
.