Ofstad Scholar Examines Portrayals of Black Childhood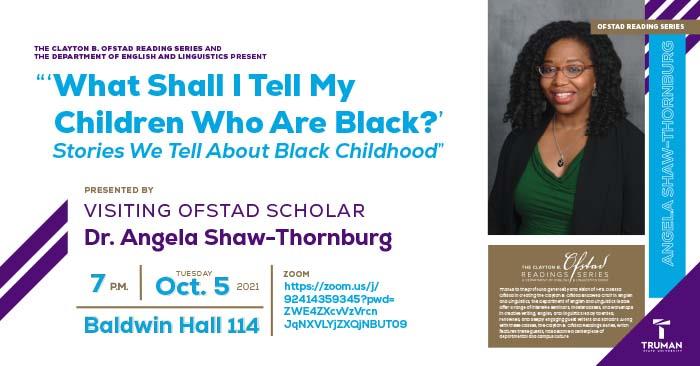 The Ofstad Reading Series will host scholar Dr. Angela Shaw-Thornburg at 7 p.m. Oct. 5 in Baldwin Hall 114 and via Zoom.
Shaw-Thornburg is an independent scholar with extensive research and teaching experience in the areas of African American literature and culture, women's studies and higher education. In her lecture, "'What Shall I Tell My Children Who Are Black?': Stories We Tell About Black Childhood," she will examine how portrayals of Black childhood in print and visual texts for and about children reflect larger struggles of Black representation and self-determination. Black childhood shows up in such narratives as site of liberation, oppression and possibility.
For those interested in attending via
Zoom
, email
Sara Day
for the passcode.