Truman Improves in Washington Monthly Rankings, Named one of Princeton Review's "Best Colleges"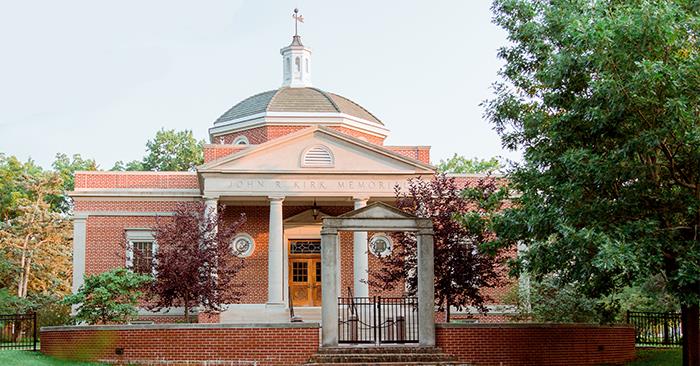 Two notable publications have recognized Truman for quality and affordability.
Washington Monthly included Truman as one of the top master's universities in the nation. Coming in at
No. 6
in the publication's 2021 college rankings, Truman improved six spots from last year's honors.
The Washington Monthly rankings are unique in that they place an importance on social mobility, research and promoting public service. Along with traditional benchmarks such as graduation rates and costs, schools are rewarded for criteria including the number of first-generation students enrolled and the percentage of students receiving Pell Grants or participating in ROTC. Of the 616 schools included on the list, Truman was the only Missouri public university among the top 275 spots.
In its
Best Bang for the Buck
rankings, Washington Monthly placed Truman at No. 30 among Midwest schools. This list rates institutions according to how well they help non-wealthy students attain marketable degrees at affordable prices.
Along with Washington Monthly, The Princeton Review also recently recognized Truman as one of the nation's best schools for undergraduates to earn their college degree.
The education services company included Truman in the 2022 edition of its annual college guide, "The Best 387 Colleges." Only about 14 percent of America's four-year colleges are profiled in the book, which is one of The Princeton Review's most popular publications. The company chooses the colleges for the book based on data it annually collects from administrators at hundreds of colleges about their institutions' academic offerings.
The Princeton Review also considers data it gathers from its surveys of college students who rate and report on various aspects of their campus and community experiences for this project. The rankings in this edition are based on the company's surveys of several students at the 387 schools in the book. In the profile on Truman, students cited the school's wide "variety of classes, majors and minors" and that the small class sizes "translate into a 'more personal' learning experience."
The Princeton Review's school profiles and ranking lists in "The Best 387 Colleges" are posted at
princetonreview.com/best387
. Washington Monthly's college guide is available in its September/October 2021 edition.